The Baldr S Tactical Light: SUPER BARGIN
If you are a conceal carry owner, you can really understand the advantages to being able to see what you are aiming at.
Many conceal carry owners are now opting for a weapons-mounted light, not only their AR but also on their everyday carry pistol and even home defense shot gun. There are a lot of options out on the market today. Some are so cheaply made, I wouldn't put them on an airsoft gun, and others are so expensive they far exceed the value of the weapon they are mounted to.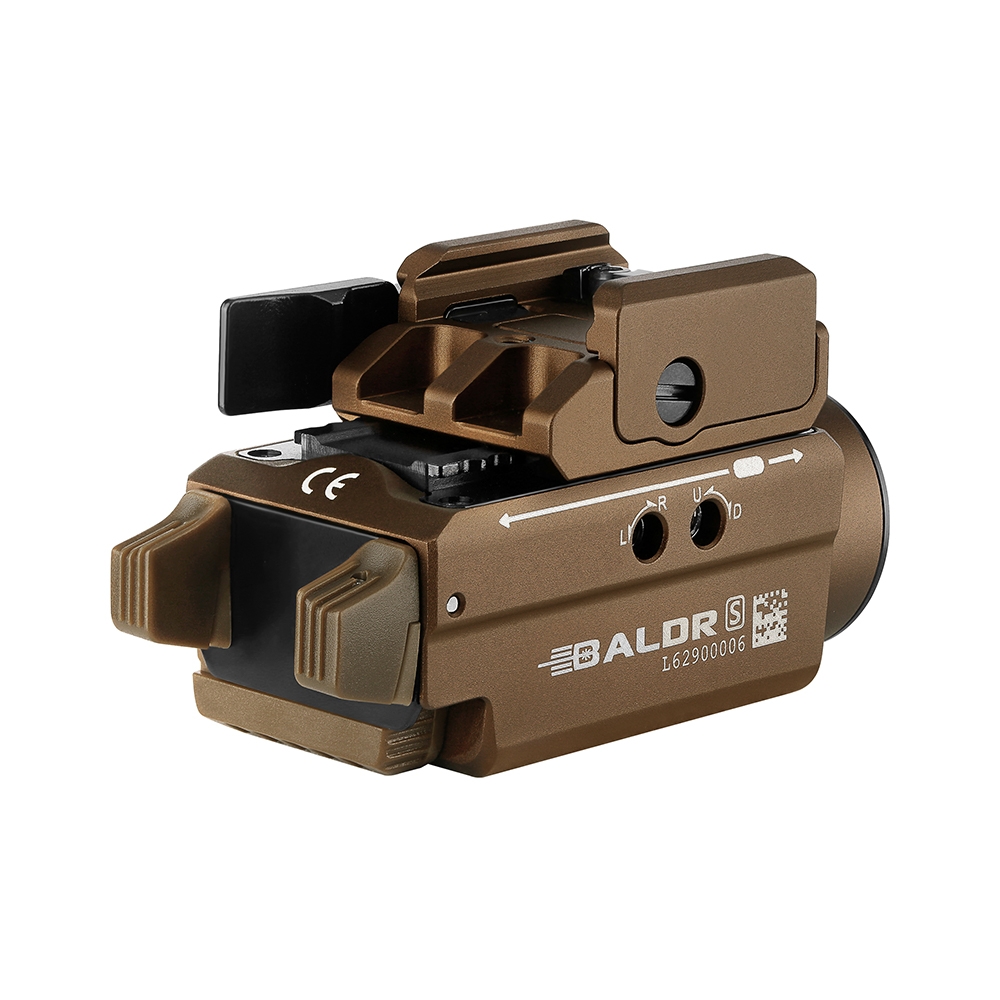 In comes the Baldr S Tactical light from Olight. I must admit, when they sent the light to me for review, I was little skeptical…especially with a price-point under $90 retail. However, it didn't take me long to realize this was a super value and there has been a lot of product study, shooting study and development that has gone into this laser light combo.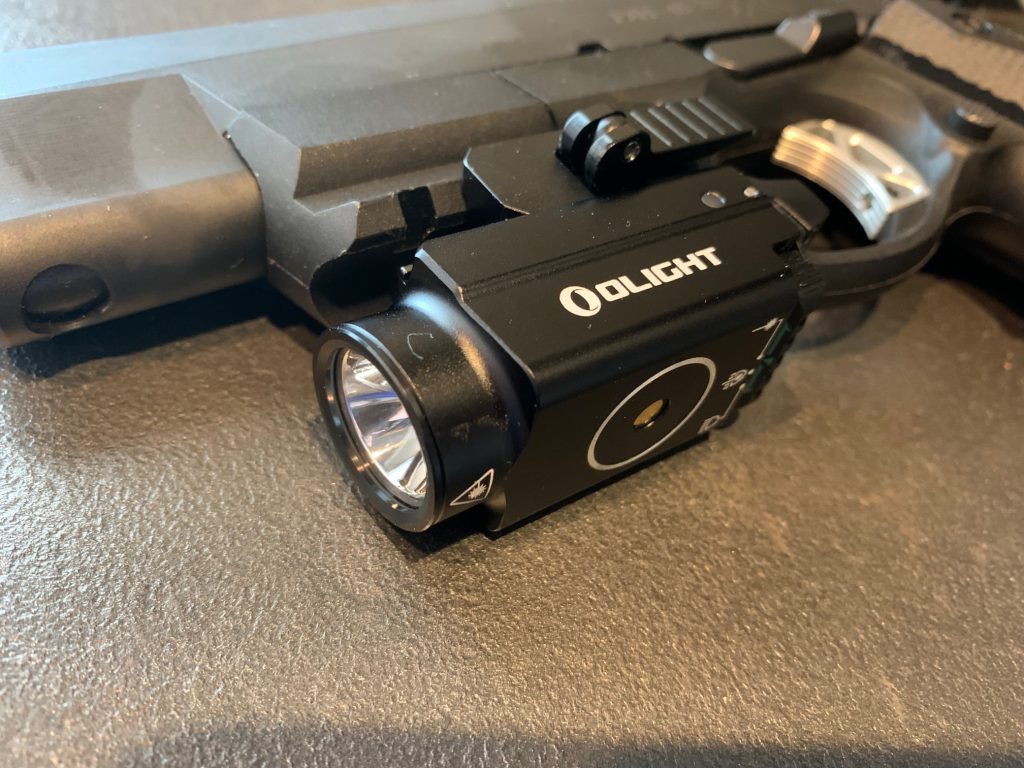 First let's take a look at the specifications:
Lighting Levels
TECHNICAL CHARACTERISTICS
Beam Distance
427 ft(130 m)
Max Performance
800 lumens
Charge Type
MCC (Magnetic Charging Cable) Special Edition
Compatible Batteries
3.7V 380mAh Rechargeable Lithium Polymer Battery (Built-in)
Max Light Intensity
4,400 candela
Light Source
High Performance LED
Lens / Reflector Type
Green Beam Emitter
Mode Operation
Dual Switches
Form / Size Factor
Small Size (Car key / Zippo Lighter)
Series
Series Baldr
Green Beam ON (High)
800~300 lumens
1 minutes + 2 minutes + 30 minutes
Green Beam ON (Low)
100 lumens
90 minutes
Green Beam OFF (High)
800~300 lumens
1 minutes + 2 minutes + 37 minutes
Green Beam OFF (Low)
100 lumens
140 minutes
Strobe
No
SOS / BEACON
No
Waterproof
IPX4
Weight
3.35 oz (95 g)
Length
2.48 in (63 mm)
Head Diameter
1.28 in (32.5 mm)
Body Diameter
1.42 in (36 mm)
Packaging
Carton Box
Use
Self-defense, Law Enforcement, Tactical
PACKAGE CONTENTS
Baldr S (Battery Built-in) x 1 Picatinny (MIL-STD-1913) Rail Mount Adapter x 1 HM2.5*4.5 Socket Cap Screw x 2 M3x4 Socket Set Screw x 2 H1.5 Allen Wrench x 1 Oval Point Set Screw x 1 Cone Point Set Screw x 1 MCC (Magnetic Charging Cable) Special Edition x 1 User Manual x 1
This little light is packed with features and the quality of the manufacturing is top-of-the-line. As an avid shooter, I would trust the light in just about any needed environment to perform like it should.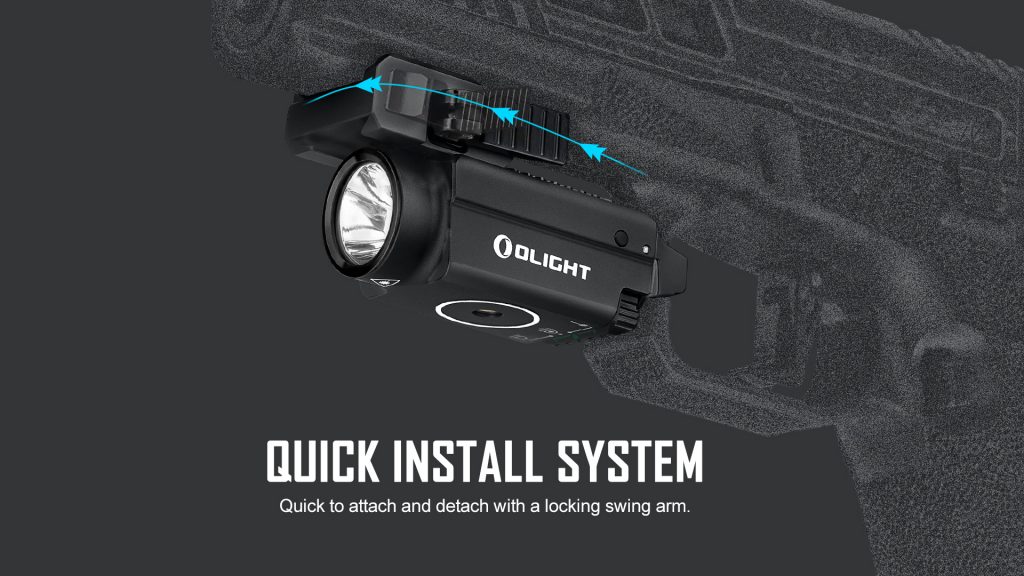 Pros:
Price Point
The ability to adjust the light on the slide without removing it
Powerful Lumen
Waterproof
Easy on and off access from ready position
Size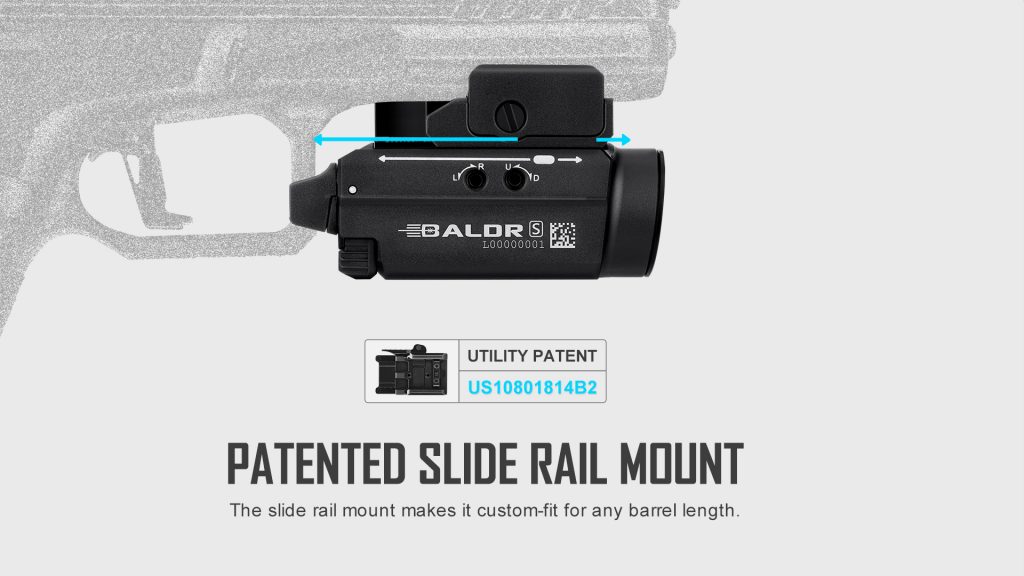 Cons:
If I had to pick just one thing: the toggle switch from moving to laser and light to just laser or light only is difficult to locate. But, seriously I'm being super picky.
All and all the Baldr S Tactical light from Olight is a super bang for the buck. You will not be disappointed!
Want to Pick One Up, Simply visit www.olightstore.com