I can remember the days of getting up at 5:30am on a Saturday and meeting my best buddy as we tracked out into the back woods to begin our fun-filled day of bird and squirrel hunting with our air rifles. So, when I was asked to write an article and review about an air rifle, you can bet my mind raced back to those days. The times of pre-pumping your rifle ten times and loading one pellet, hoping that your first shot was dead on target. If it wasn't you hoped you had time to quickly do a reload before your prey got away.
Much to my surprise, the Nova Freedom from American Tactical is such a far cry from my memory of air rifles, I really didn't know where to begin. This equipment felt real in my hands. A beefy, well-balanced machine that I could tell was just about as advanced as an air rifle could get. I was anxious to load some lead and see what this rifle could do.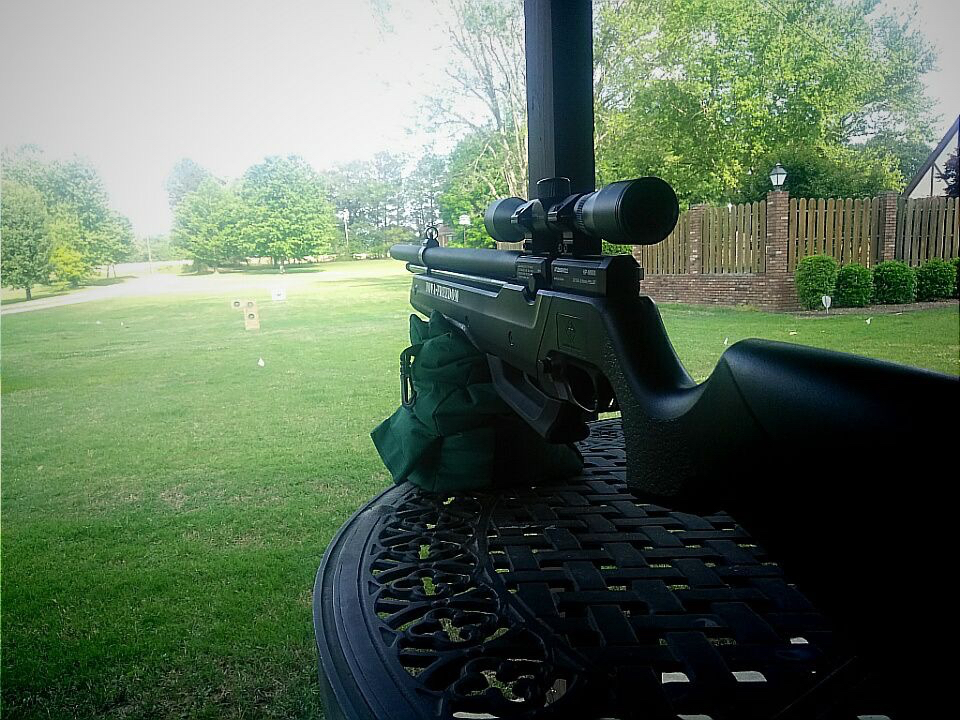 The Nova Freedom comes with some standard adjustable sights, but I wanted to see what I could do with some glass on it. I didn't want to break the bank, so I simply logged online, and purchased an inexpensive 4×29 optic with a red or green glow crosshairs (which I thought was pretty neat, especially since the optic cost me every bit of $29 with free shipping).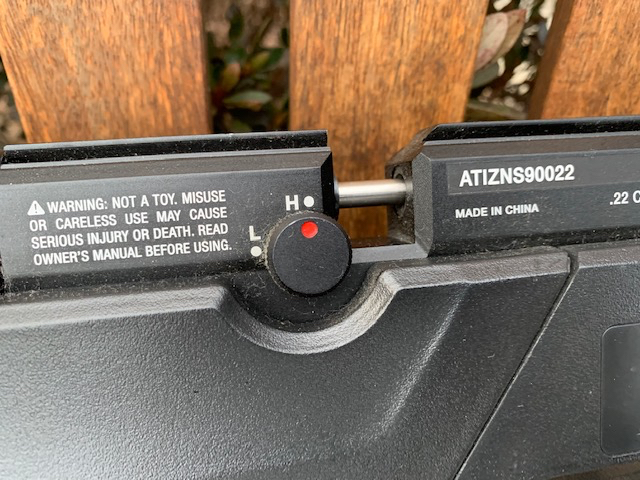 The Nova Freedom has one really cool feature that I liked most of all. You can fill the air tank with a PCP air pump, or it has an optional pump handle, like my old squirrel hunting rifle of yesterday. According to the instructions, if you pump the rifle 40 times, you build up enough air in the tank for 17 shots of .22 cal at about 700 fps or 10 shots at 900 fps. That's good enough for me. I sighted in the optic at 25 yards, and I have to say, the Nova Freedom did not disappoint. At 25 yards, my groupings where less than an inch apart, and they didn't move much when I took it out to 50 yards. So, imagine my surprise when I was able to obtain 4.5" groupings at 65 yards. For these tests I used standard Crosman .22 cal Piranha pellets. Nothing fancy.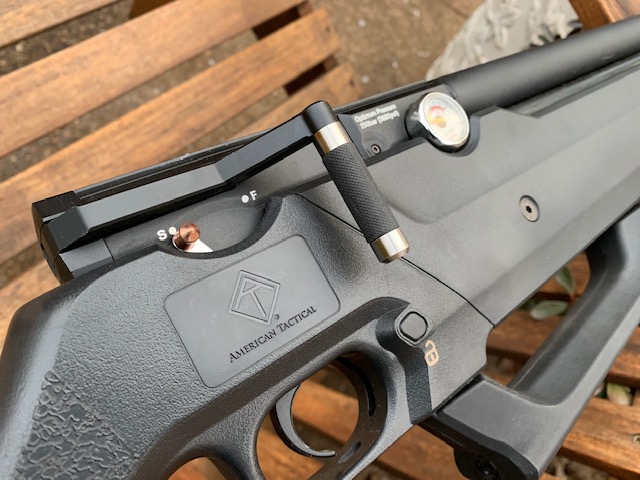 Here is some additional information on the Nova Freedom Air rifle from American Tactical
The Nova Freedom features a fully patented gas chamber design that allows the user to fire up to 17 shots at 900 fps or greater after only 40 pumps of the handle! The innovative lever action design allows you to fire from a rotary magazine quickly without stopping to re-pump. Chambered for .22 caliber pellets, the Nova Freedom has a 200CC pressure tank that allows the shooter a two-stage velocity adjustment of 700 fps or 900 fps. Each Nova Freedom has an automatic overpressure air release, a two stage adjustable trigger, a manually operated safety and comes with a detachable 10 shot rotary magazine.
Features:
– Pre-charged Pneumatic (PCP) Air Rifle with built in pump
– .22 Caliber – Pellets
– Two Stage Velocity Regulator (700fps & 900 fps)
– Fires up to 17 Shots with 40-60 Pumps
– Two Stage Adjustable Trigger
– Synthetic PCP Max Fill Pressure – 3600 PSI/ 248 BAR
– Automatic Overpressure Air Release
– Manual Operated Safety
– Rifled Steel Barrel
– Pump Lock Carry Handle
– Adjustable Rear Sight
– Fixed Front Sight
– Dovetail Rail – Fits Weaver #49053 3/8″ Rimfire Scope Rings
– 10 Shot Rotary Magazine
– Weight: 8lbs
– Overall Length: 43.3 Inches
For more information or purchase online, visit www.americantactical.us