All military battle rifles and many "Dangerous Game Guns" have been fitted with peep sights for at least the last 70 years.  There is a good reason for this.  They are the fastest and most accurate iron sight you can put on your rifle.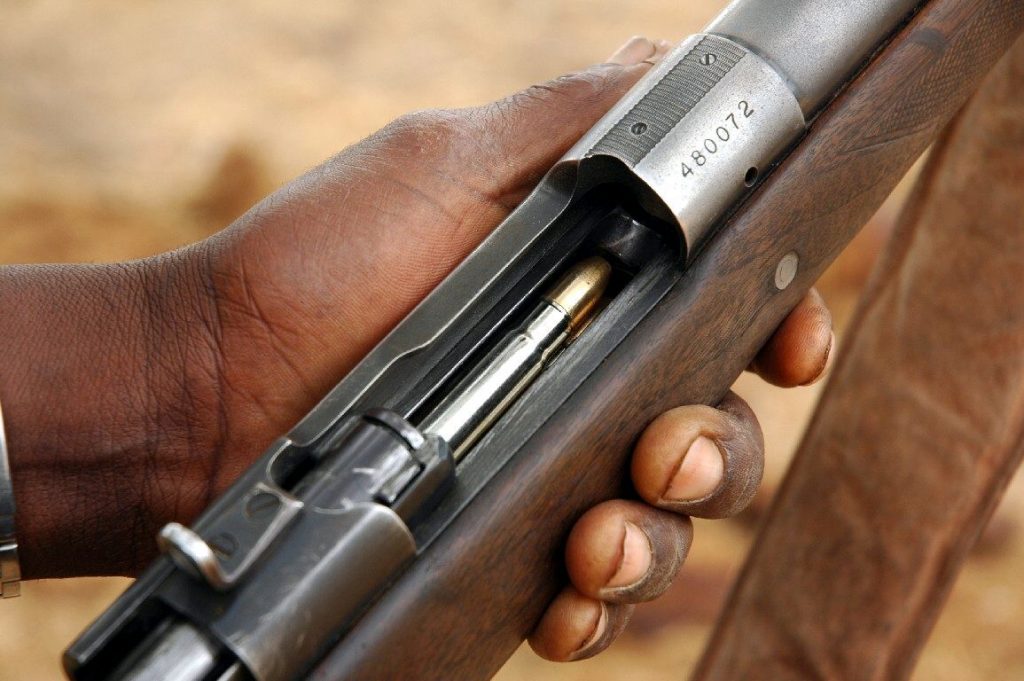 Here is some information on sighting errors as put forth by no less than, Col.Townsend Whelen, in his book on reloading, "Why Not Load Your Own," published in 1949 when the use of telescopic sights was a rarity. With normal eyesight, either naturally or corrected by glasses, he found that the following list applied at a distance of 100 yards:

Open Rear Sight: Accuracy is unpredictable due to lighting conditions (shoots away from side lighting, and high for overhead mid-day conditions).
Aperture Rear, Gold or Ivory bead front: 1.5 -2″
Aperture Rear, Black Post front: 1″
Aperture Rear, Aperture front: 1/2 to 3/4″
2-1/2x Scope: 1/4-1/2″
6x Scope: 1/8″ to 1/4″
10x Scope: 1/16″ to 1/8″
20x Scope: Practically None.
As you can see from the information above, the ability to sight using a aperture sight exceeds the accuracy of most rifles.
One Company in particular who has taken this to heart is Skinner Sights.
Skinner Sights are hand-crafted in St. Ignatius, Montana.  Machined from solid steel, stainless steel or brass bar stock, the parts are hand fitted to close tolerances.  Their sights are not only extremely functional and rugged, but they also complement the firearm.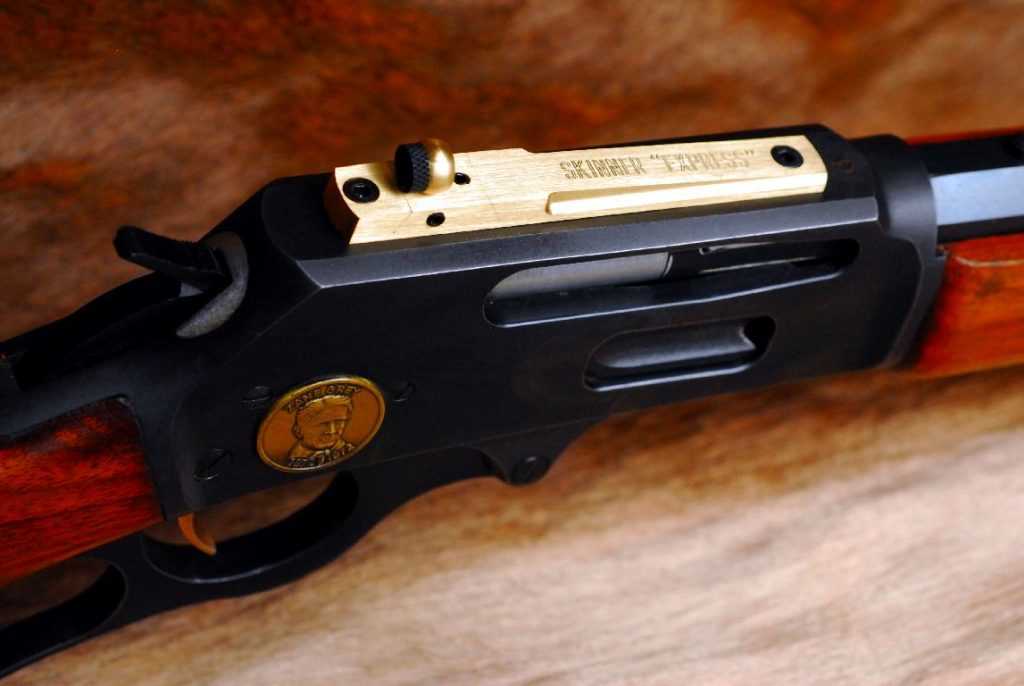 Skinner Sights are not expensive, but not cheap, but they do offer excellent customer service. A small family owned company is always the way to go.  Through field testing they continue to improve the designs for function, durability and appearance.  
Skinner Sights makes sights for almost all lever action style rifles today. Check them out online at www.skinnersights.com