It is only about a month now since the Diamondback Sidekick, a nine-shot old west style revolver in single and double action has been on the shelves. This nice little double action revolver from Diamondback Firearms based in Cocoa, Florida comes standard with .22 LR or .22 Magnum cylinders and has been long awaited by .22 rimfire enthusiasts. I was able to get my hands on this western style revolver and spent some time in the field putting it to the test. If you need a lightweight revolver for easy carry in the great outdoors or around the ranch the Sidekick may just be the what you've been looking for. No doubt the .22 LR cartridge is an all-time favorite, but the Sidekick offers the option of the .22 Magnum which adds versatility for self-defense and hunting when considering this revolver can be fired single or double action.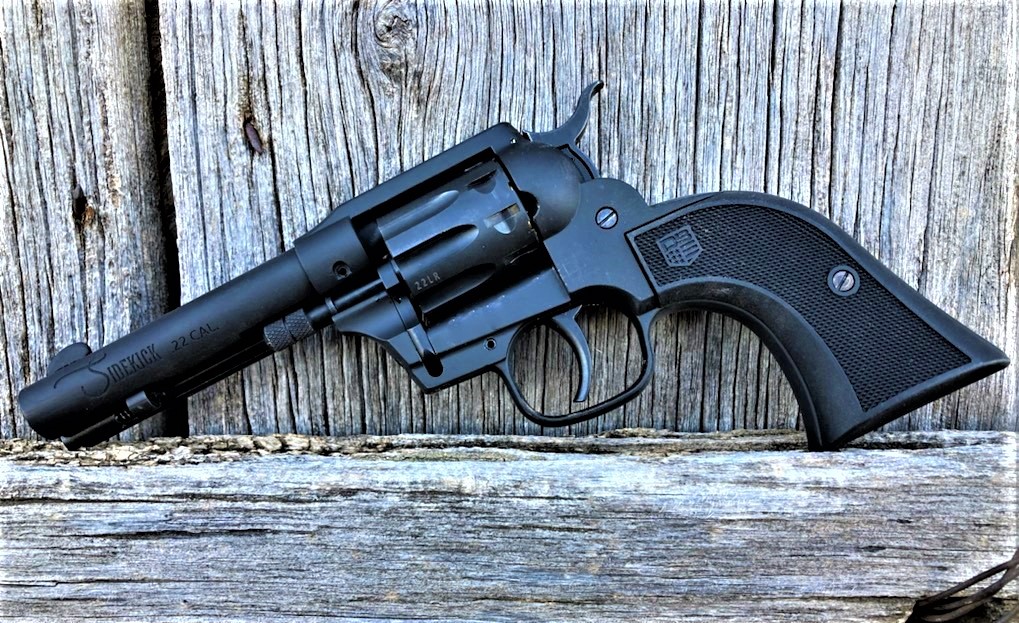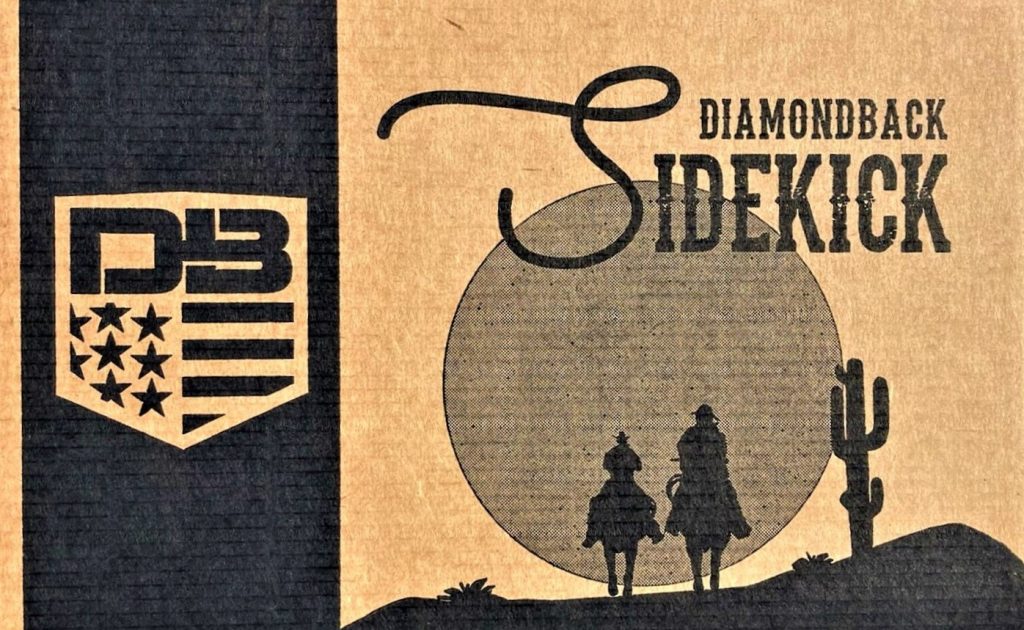 The Sidekick comes standard with both cylinders and uses a quick convertible swing-out arm allowing the user to switch between .22LR and .22 magnum rimfire ammo in seconds. The Diamondback Sidekick reminds me of the classic western Colt Single Action but combines the often sought after classic western style and modern-day revolver features.
In the field I found firing the Sidekick in double action was no problem, but as with any double action revolver a trigger pull of around nine to ten pounds can be expected. Firing the Sidekick in single action is smooth and crisp as one would anticipate once the hammer is cocked.
The little revolver comes with a 4.5″ barrel, smooth black Cerakote finish, and checkered polymer grip panels. The cylinder swings out just like any double action revolver allowing for the loading of nine .22LR or .22 Magnum cartridges. A standard style ejection rod on the front of the cylinder allows for easy ejection of all spent casings at one time. An old-style Colt Single Action ejection rod is in place but only for visual appeal of a vintage old west revolver. The Sidekick weighs in at 32.5 ounces overall with a 1:16 RH twist and six groove rifling barrel that sports a fixed front blade sight. The rear sight is integral to the frame.
Specifications and features for the Diamondback Sidekick are as follows:
Caliber: 22LR / 22Mag Convertible
Action: Single & Double
Grips: Checkered glass filled Nylon
Capacity: 9 rounds
Front Sight: Blade
Rear Sight: Integral on frame
Barrel length: 4.5"
Overall Length: 9.875"
Frame & Handle Material: Zinc
Frame & Handle Finish: Black Cerakote
Weight: 32.5 oz
Twist: 1:16 RH
Grooves: 6
Once on the range I fired the Diamondback from a sandbag rest at 10 yards in single action in order shoot the best group possible. Utilizing CCI Mini-Mag in 22LR, 40 grain copper plated round nose, I was able to put five rounds into a half inch diamond, not bad!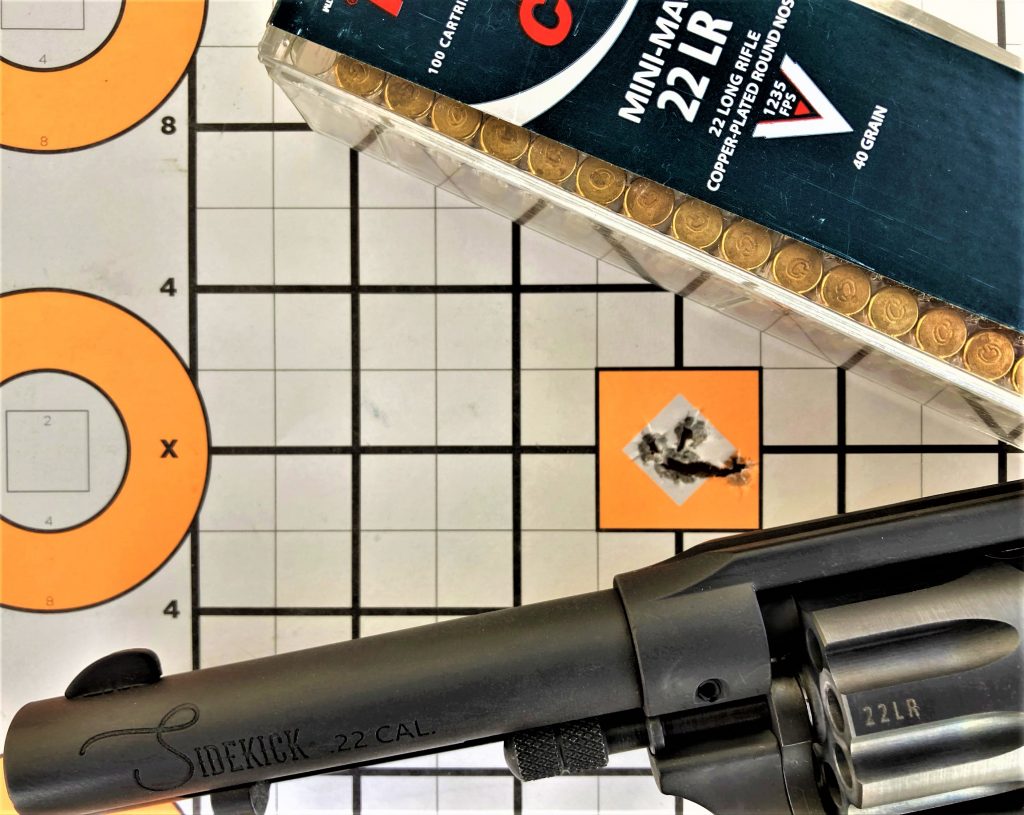 Switching cylinders to the 22 Magnum, and again from a sandbag rest at 10 yards in single action fired five rounds. Using CCI Maxi-Mag in 22WMR, 40 grain total metal jacket, my best grouping was five shots all touching, even better!
If there is any doubt of this revolvers accuracy that question is now laid to rest. Even though the Diamondback does not have adjustable sights the shooter can obtain varied results of accuracy by utilizing different brands and weight grains of rimfire ammo and minor adjustments in sight alignment.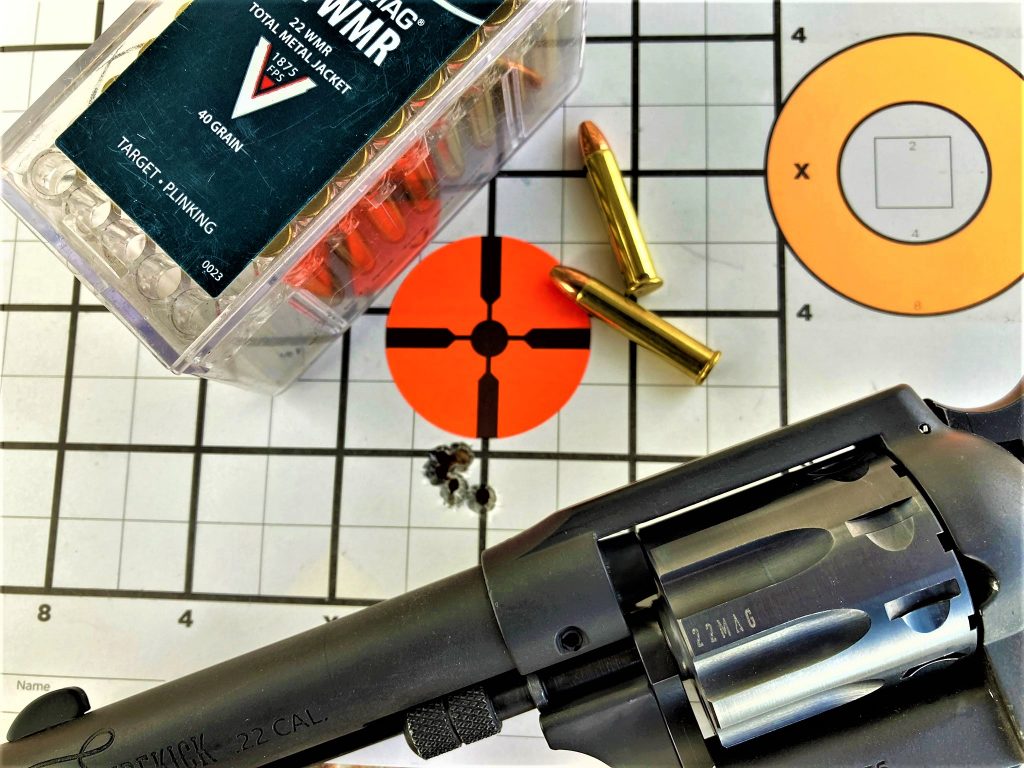 If you are looking for the nostalgia of the old west the Sidekick may be just the revolver you've been looking for. The Diamondback Sidekick official release date was on November 22, 2021. I would say if you are looking to fill this niche in your gun safe you may want to act quickly. I have found most retailers are currently sold of the Sidekick. Considering the MSRP for the Diamondback with both the .22 LR and .22 Magnum cylinders is $320 it's no wonder. To find more information on this gun as well as other products from Diamondback Firearms check out their website at diamondbackfirearms.com
ABOUT THE AUTHOR
TERRY NELSON – is a 30-year veteran of law enforcement with police and sheriff agencies, including SWAT and sniper roles, and has served as a state game warden. Nelson also served seven years with New Mexico State Guard. A lifelong hunter, guide, tracker and firearms enthusiast, Terry is sought for training in multiple disciplines by both civilian and police-serving agencies and companies. Nelson also holds a Basic Tac Med instructor certification from Federal Law Enforcement Training Center.