Every now and then you run across an invention and say to yourself, "Man, why didn't I think of that?" Well, I must admit, that is exactly what I thought when I saw the Brass Goat in action. The Brass Goat brass catcher is one of a kind.
All made in the USA, the Brass Goat is a plastic injection molded device that attaches to any standard AR mag-well and simply put, catches you brass in a nice little plastic container. The Brass Goat will work on any AR-15 platform, except left handed rifles. They are working on a left-handed model, and a model to the fit the AR-10 platform in the coming months. It will hold up to 30 rounds of .223 or 5.56 brass, and he coolest thing about this device, is it's only $39.95 MSRP!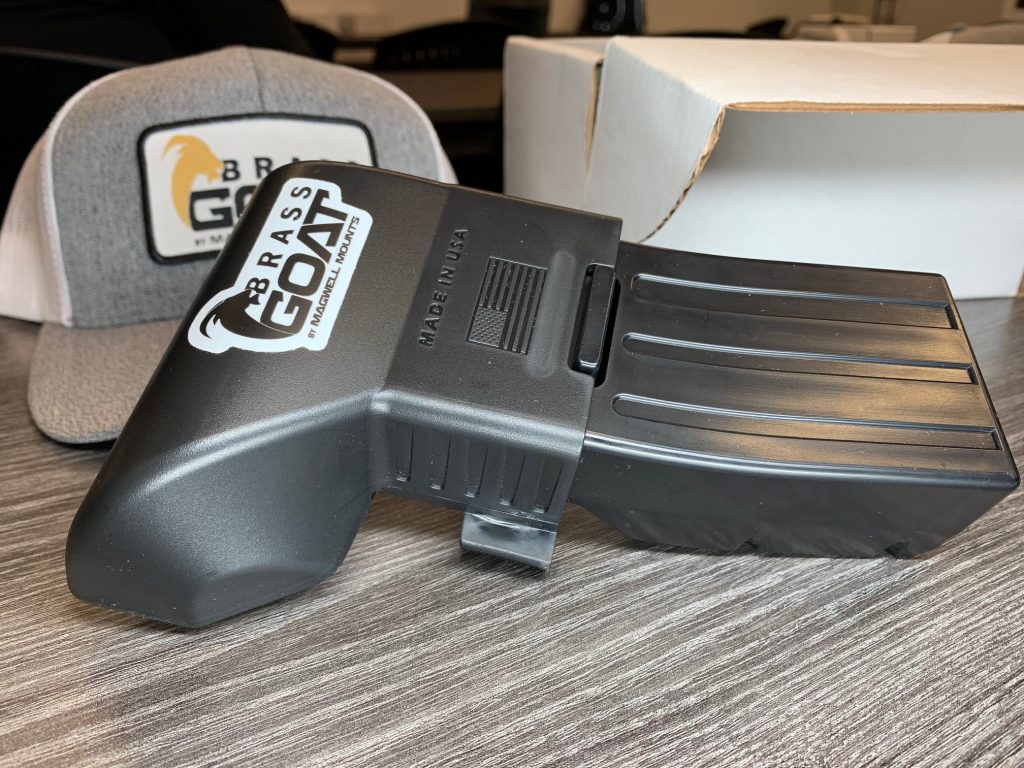 For the price of this product, it's worth the investment just so you don't have to bend over and pick up your brass any longer. This is a device that is needed in any range bag and should be a compliment to any firearm enthusiasts collection. It would make a great gift this Holiday season.
For more information on the Brass Goat, check them out at www.brassgoat.com