I can honestly say that none of us are getting any younger. With age comes its challenges, and one of those challenges is maintaining the strength and grip control that we had when we were younger. For the conceal carry owner with grip concerns, Arachnigrip offers a solution that is both practical and affordable.
Arachnigrip's patented Slide Spider fits on the slide of your handgun. The legs of the spider are custom cut to fit between the serrations of the slide to give the user a firm grip when chambering a round or racking the slide. According to their website www.arachnigrip.com they make a Slide Spider to fit just about every popular semi-automatic handgun on the market. It's a simple invention, but one that makes you kind of think, "why didn't I invent this".
Another excellent application of the Slide Spider is for law enforcement. The grip would be excellent in harsh weather conditions. I could see where this would be beneficial since most of the time an officer needs his or her weapon outdoors, especially in the rain or in the snow. The extra grip control would be very beneficial.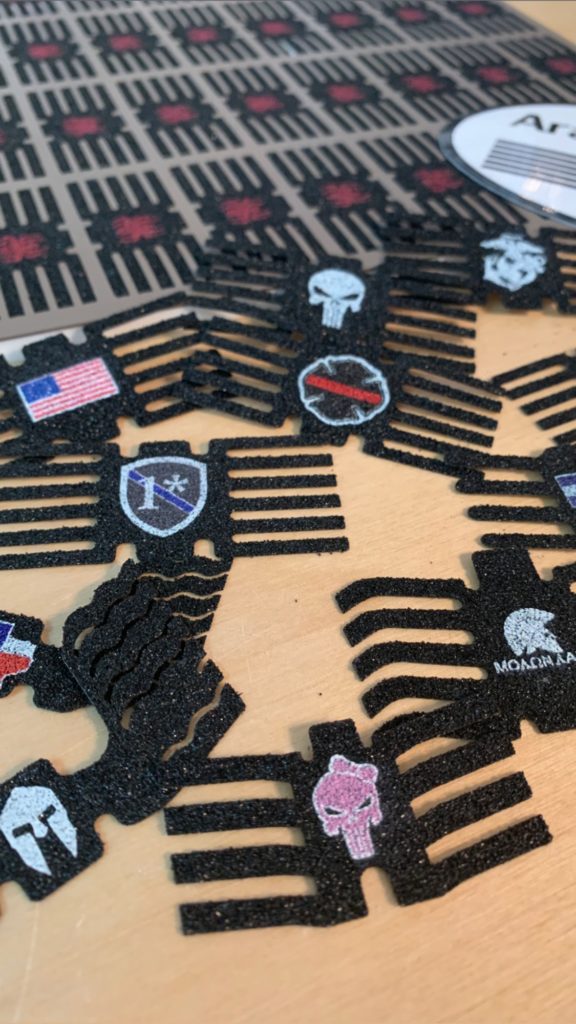 I enjoyed placing the Slide Spider on my Glock 19. It was a simple application. Inside the package is a small alcohol cleaning pad that is to be used to clean the slide and the serration area to remove all oil and grease. I dry-fitted the Slide Spider, then slowly peeled off the protective backing, laying in one leg per serration at a time. I was pleasantly surprised how much better and how much easier the slide was to rack with the Slide Spider in place. I know I will be placing a Slide Spider on each of my handguns very soon!
To learn more about the Arachnigrip Slide Spider, visit www.arachnigrip.com MSRP $19.95
Here is a link to an instructional application video from Arachnigrip. Click Here To Watch Video