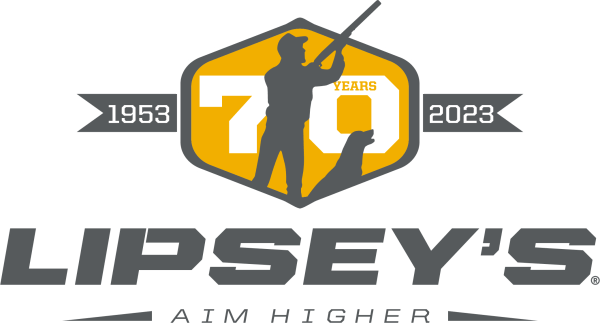 Lipsey's, a nationally renowned firearms distributor, adds premium rifle and accessory maker, Seekins Precision, to their catalog.
The popularity of high-end modern sporting rifles and precision rifles remains strong throughout the country. Heading into the fall, the decision to add the Seekins Precision product line to Lipsey's broad array of hunting rifles and MSR's was a partnership that took little deliberation.
Jared Duet, Lipsey's Purchasing Lead, on the importance of the new addition. "The addition of Seekins Precision provides Lipsey's dealers with high-quality hunting and sporting rifles that are unmatched in style and performance. We are excited to begin our partnership with Seekins and look forward to the future with this growing company."
Seekins Precision leads with their flagship HAVAK bolt-action precision rifles. The primary models, HAVAK PH2, HIT, HIT Pro, and Element all come in unique configurations to fit the style of the most discerning shooters. These custom-style models come in a variety of calibers to ensure the perfect combination for hunting or competition.
The lineup of modern sporting rifles are equally as interesting as their bolt-action counterparts. Seekins Precision short-barrelled rifles (SBR's) are ideal for sport and competition. Additionally, the NX15, a 16" carbine, is fitted with a familiar chassis but offered in several semi-custom colors. For the Spec Ops enthusiast, options like the SP10 are an ideal go-to duty-style workhorse.
Danny Nelson, Seekins Precision Director of Sales, recently visited Lipsey's facility to conduct sales training. "We're looking forward to expanding our reach through such a well-established distributor as Lipsey's. Their positive reputation throughout the industry made the decision to partner up very easy."
Seekins Precision products are now available to all Lipsey's dealers.
Celebrating 70 years, Lipsey's was formed initially as a wholesale hunting and fishing distributor in 1953 in Baton Rouge, Louisiana. Today, Lipsey's is one of the country's largest independently owned firearms distributors, offering a complete catalog of firearms, NFA items, and accessories. The "AIM HIGHER" company mantra focuses on innovative product distribution and dedication to family and community. Lipsey's industry-leading exclusive firearms and relationship commitment provide unmatched value to federally licensed dealers and top manufacturers.
Please visit www.lipseys.com or follow at facebook.com/lipseysguns and Instagram @LipseysGuns.