The Taurus TH 45 is a true gem among handguns, offering a delightful shooting experience coupled with a range of impressive features. As a hammer-fired SA/DA pistol built on a sturdy polymer frame, it boasts reliability and accuracy. I had the pleasure of testing this firearm with both Blazer and Ammo, Inc. brand FMJ ammunition, and the results were consistently impressive. Even with some mild arthritis in my thumb joints, the TH 45 proved to be a joy to shoot, and I was able to achieve groupings of about 2-3 inches at 10 yards.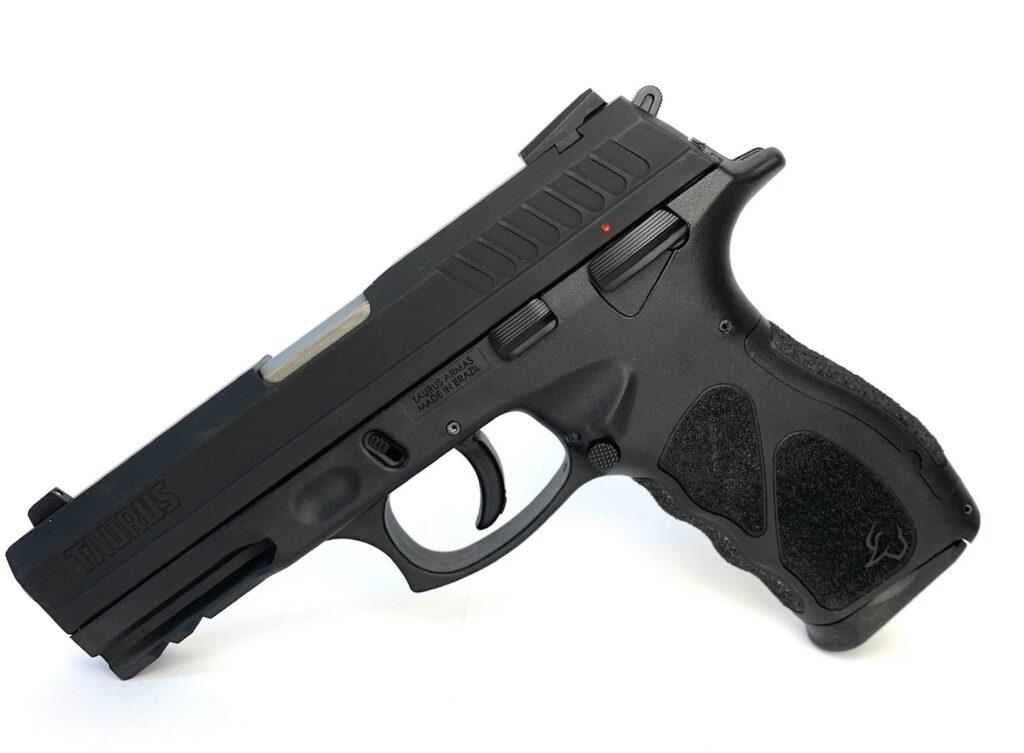 The first notable advantage of the Taurus TH 45 is its substantial magazine capacity. With the ability to hold 13 rounds of .45 ACP, it outshines many other handguns in its class, making it an attractive option for both self-defense and range use. Additionally, despite its generous magazine size, the TH 45 maintains a relatively lightweight of 28.50 ounces when unloaded, making it highly manageable for extended shooting sessions.
One of the standout features of the TH 45 is its accessory rail. This rail provides users with the option to attach various weapon-mounted lighting systems, enhancing the pistol's usability in low-light conditions or tactical situations. Furthermore, the drift-adjustable rear sights offer versatility, as they allow users to easily upgrade to night sights or RMR optics if they prefer. Nevertheless, I found the standard sighting system to be more than adequate, with a large front dot that is easy to align for precise shots.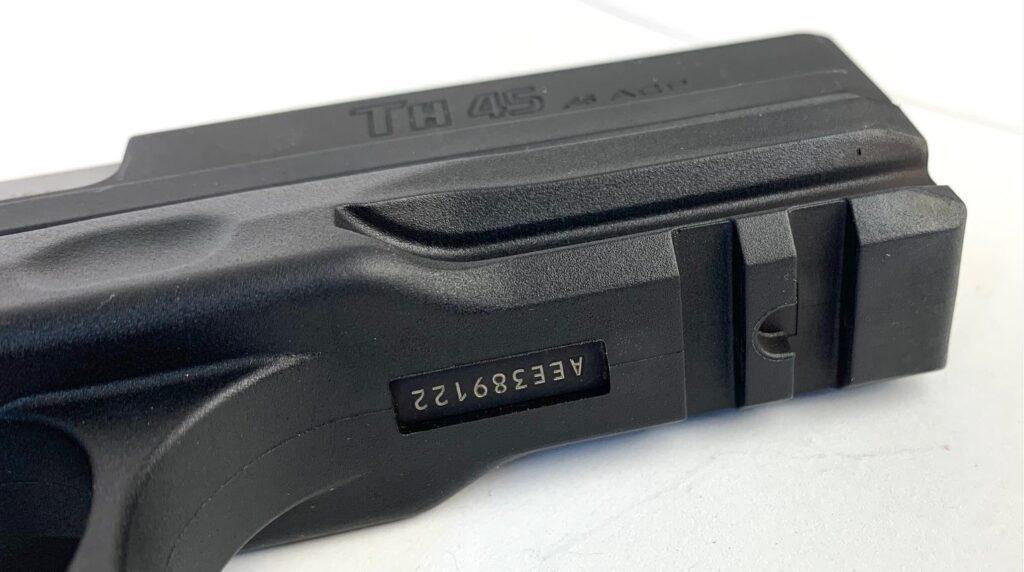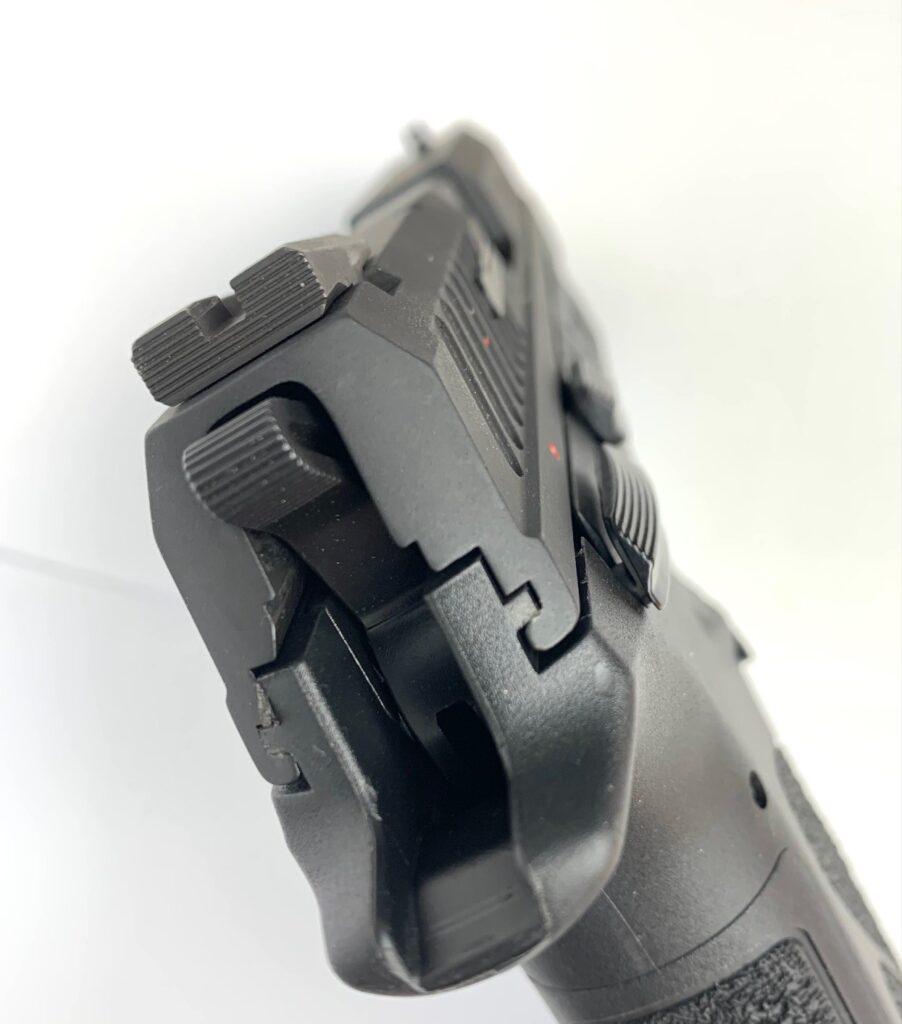 The ambidextrous thumb safety is another practical addition to the Taurus TH 45. Not only does it offer the reassurance of safe handling, but it also functions as a de-cocker, adding an extra layer of user safety. Whether you're left-handed or right-handed, this handgun caters to your needs, making it suitable for a wide range of shooters.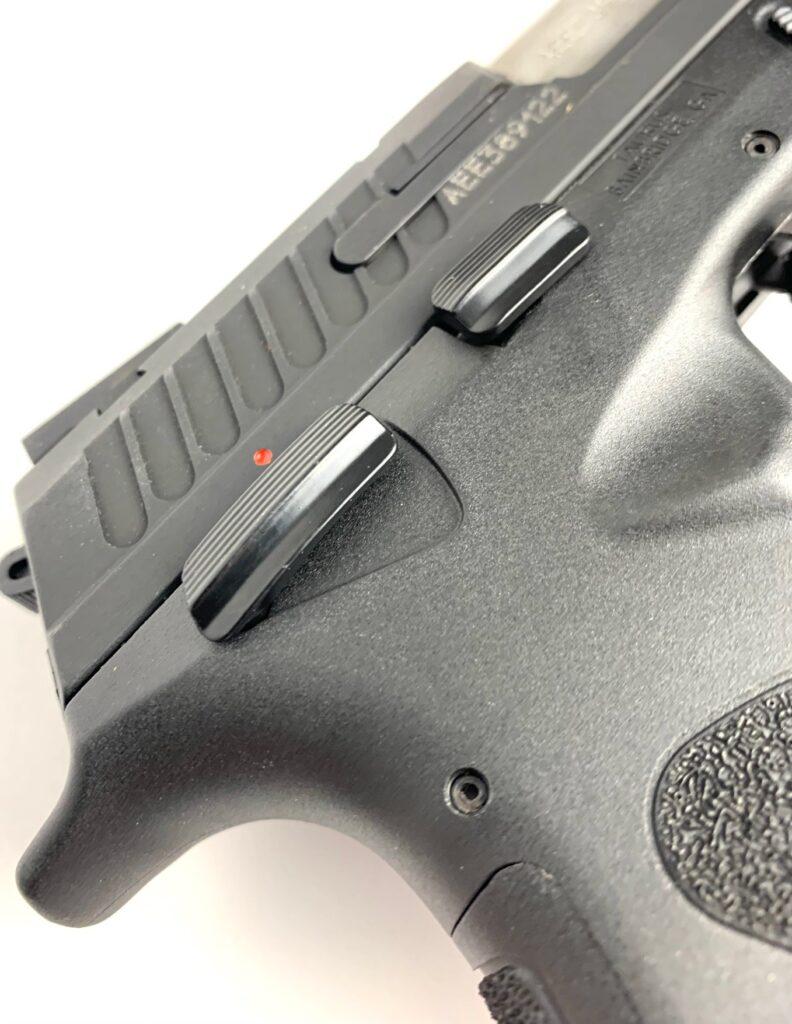 The Taurus TH 45's frame is constructed from durable polymer, providing a balance of strength and reduced weight. Its alloy steel slide further contributes to its overall sturdiness.
The 4.25-inch stainless steel barrel boasts a 1:16 twist rate in right-hand twist, contributing to the handgun's accuracy. The six grooves on the barrel ensure consistent and stable bullet trajectories, making it a reliable choice for both novice and experienced shooters alike.
Comfort and ergonomics are crucial factors in a handgun, and the Taurus TH 45 doesn't disappoint. With three options for backstrap grips, users can tailor the grip to suit their hand size and preference. This feature significantly enhances control and mitigates the effects of recoil during shooting sessions.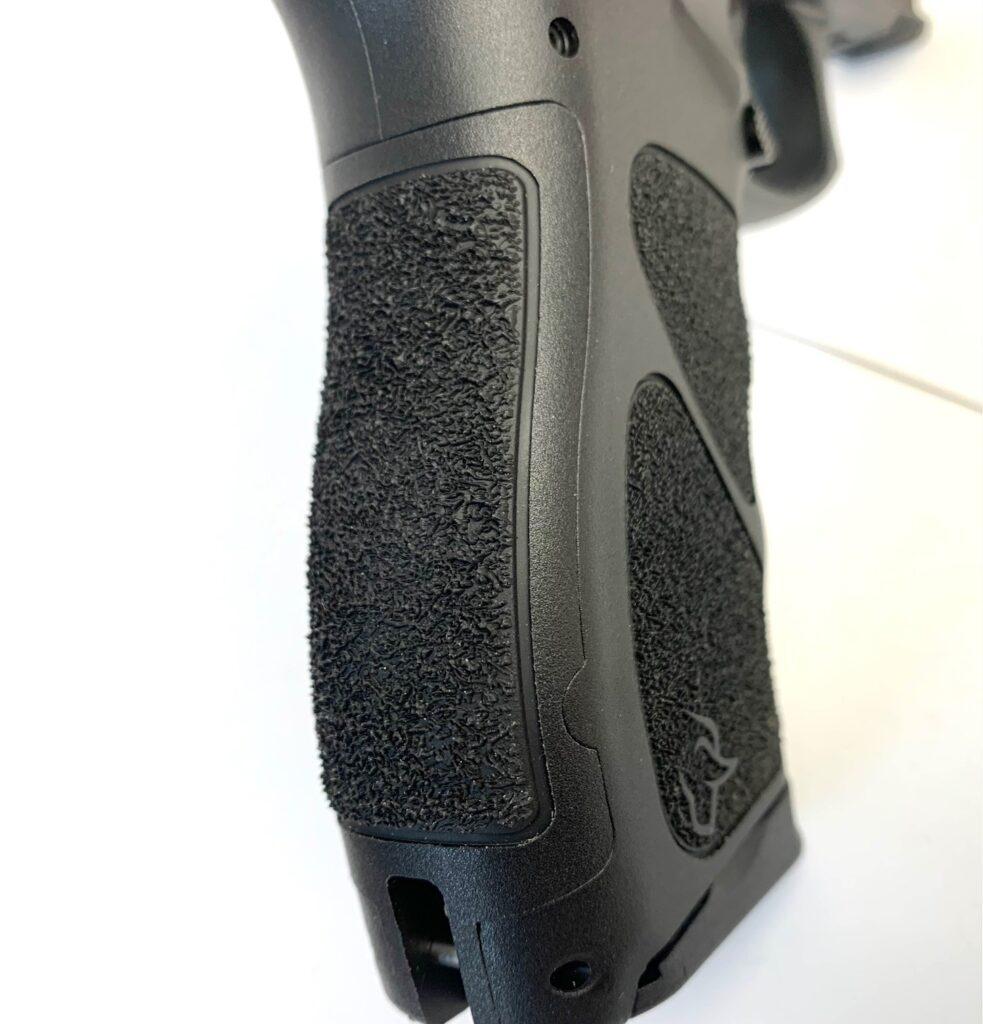 The inclusion of two magazines and a speed loader in the carrying case is a thoughtful touch by Taurus, providing shooters with everything they need to get started. This comprehensive package ensures that you can spend more time at the range or on the field without having to worry about additional purchases.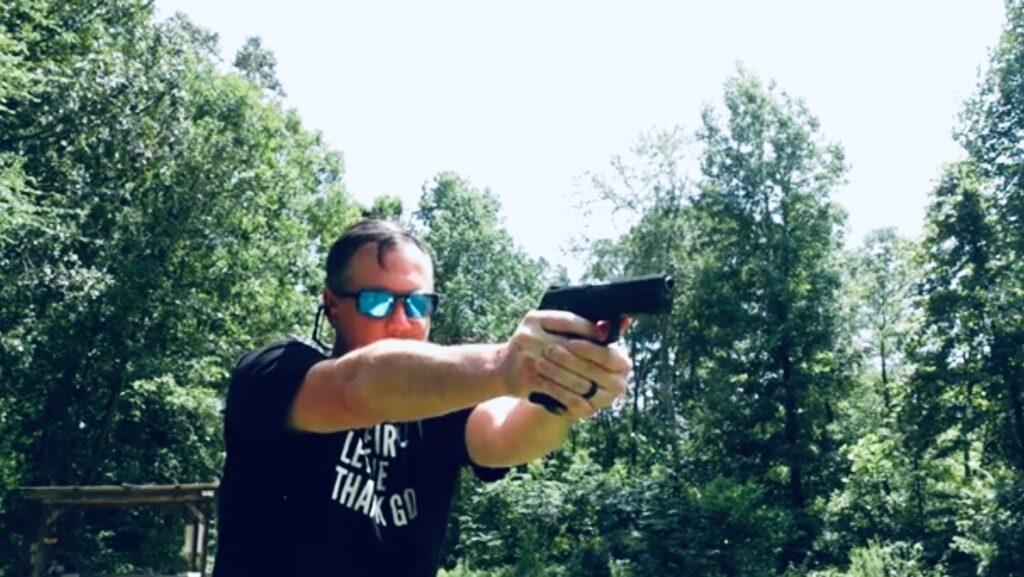 In terms of shooting experience, the Taurus TH 45 delivers. Its well-designed trigger feels perfect, with a smooth pull in both single and double-action. This consistency in the trigger mechanism contributes to improved accuracy and control over each shot. Moreover, the minimal felt recoil further adds to the overall shooting pleasure, making it easier to maintain control and stay on target.
The Taurus TH 45 is a remarkable .45 ACP handgun that excels in various aspects. Its generous magazine capacity, durable construction, accessory rail, and ambidextrous safety make it a reliable and versatile choice for shooters of all levels. Whether you're a seasoned enthusiast or a first-time gun owner, the TH 45 offers a combination of comfort, accuracy, and usability that is hard to beat. With its attractive package, you'll have everything you need to enjoy a rewarding shooting experience straight out of the box. So, if you're on the lookout for a high-quality .45 ACP handgun, the Taurus TH 45 should undoubtedly be on your list of top contenders. Personally, it is my favorite offering Taurus has ever produced. This may become my everyday carry!
To locate a dealer near you visit www.lipseys.com/dealerfinder