Have you ever had someone hand you their gun at the range to try, and after a few rounds thought, "I must have this!?" That's what happened the first time I shot a Keltec P17. From what I read, I'm not alone. This is a fine little 22 handgun! Here's why I think so.
Keltec makes their brand here in the United States; Florida to be exact. The brand is known for its avant garde, usually tank-like, approach to affordable gun design. But their 22LR P17 isn't bulky. From across the range, it has the look and feel of all those polymer-lower, compact handguns we're all accustomed to seeing. Up close, its grip texture and numerous beefy Allen screw attachments have it looking rugged and cool, like a pair of hiking boots.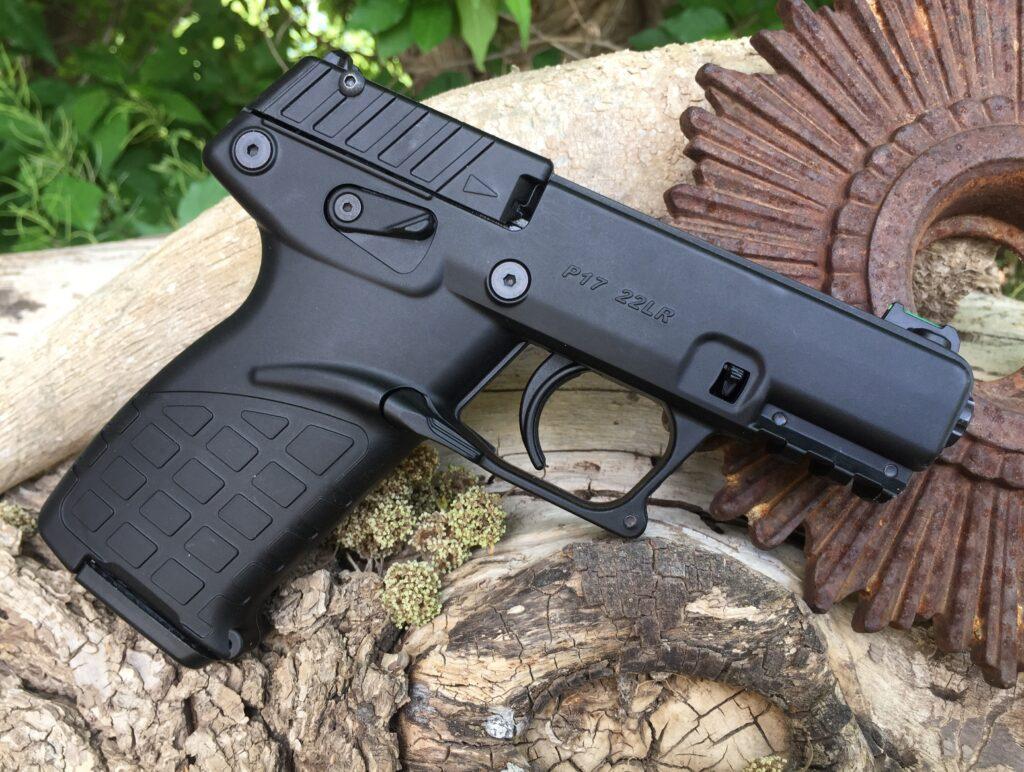 But enough about looks. The real reasons I love this gun are its outstanding reliability and magazine capacity, both of which are pretty remarkable for any 22LR gun. I've seen this pistol run through 100 rounds in a session with no cleaning and no stoppages. Granted, I only run CCI Mini-Mag ammunition in it, which has earned my trust as a clean-burning, accurate, consistently manufactured product. But I've other 22s that require cleaning after fewer rounds. Speaking of rounds, you can actually enjoy this gun between reloads. Keltec generously includes three 16-round magazines.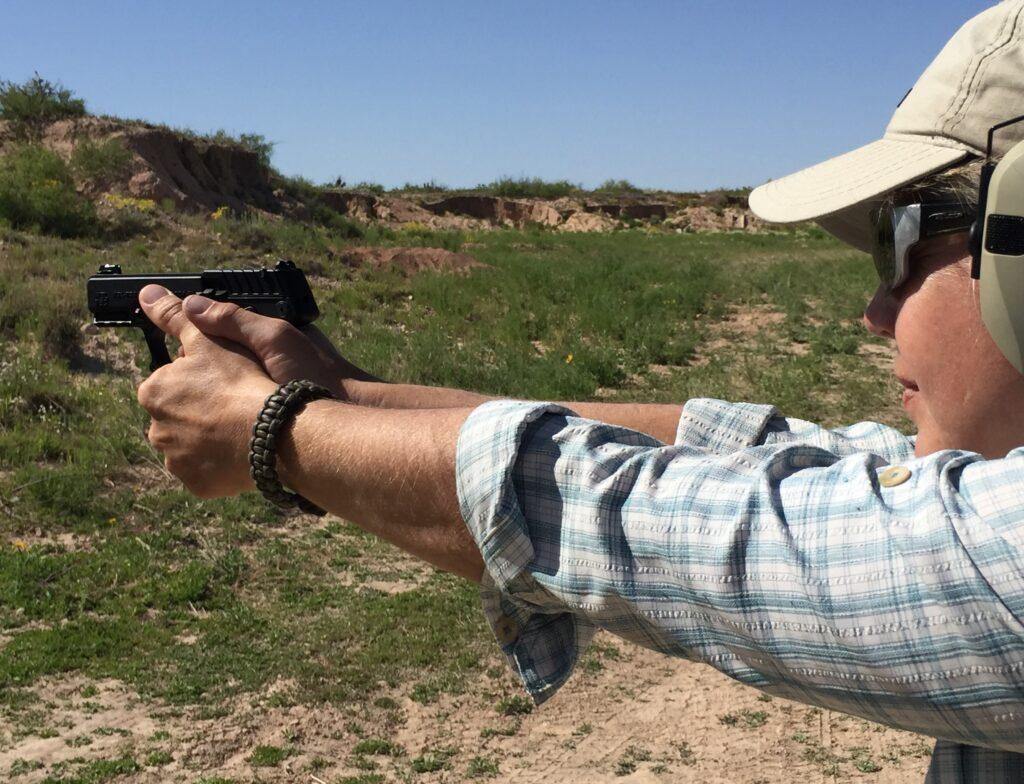 Despite being "just" a 22, the P17 is a serious shooter. It's easy to be super-accurate with its fiber optic front sight, adjustable rear sight, and a great trigger that's not too heavy and has a palpable reset. It has a rail up front to install a tactical light. Now, it does have a thumb-operated, ambi safety that I'd rather do without, but otherwise it's constructed and works like a typical everyday carry gun, only easier. The slide is an easy-racking one that practically anyone can operate.
Such ease continues with the maintenance of this gun. It's one of the few 22 pistols on the market that has a field strip procedure that mirrors that of most modern striker-fired pistols, which is to say, quick and easy. Did I mention the magazines load easily, too?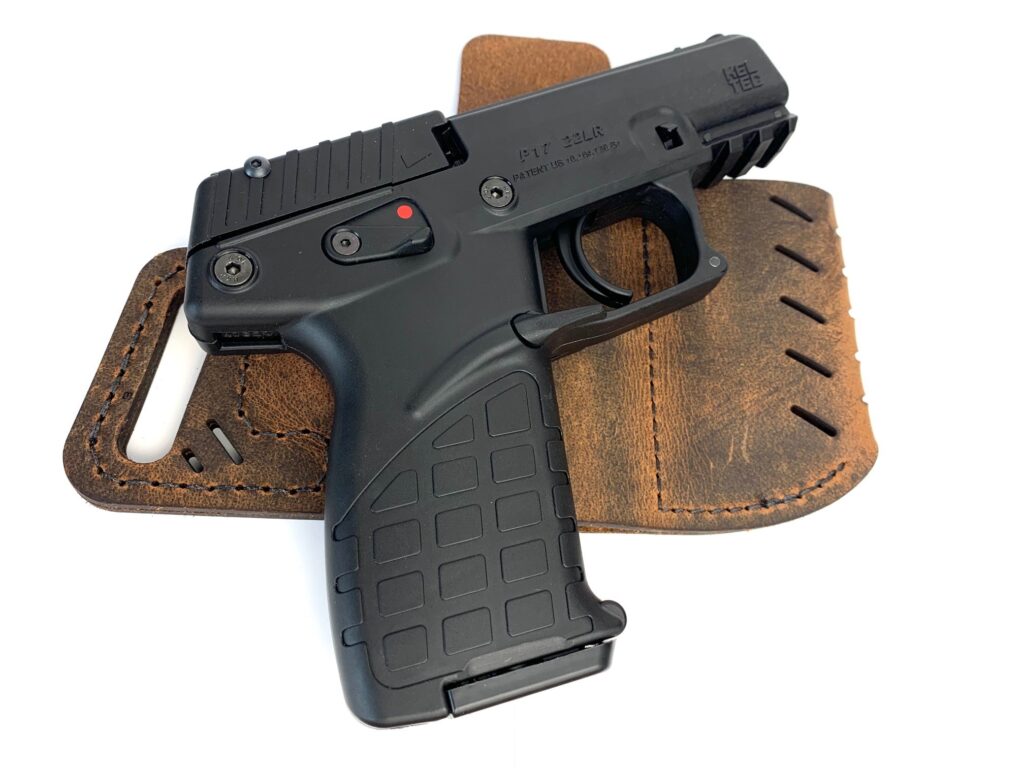 Easy operation and real-gun ergonomics, minus any real physical strength, make the P17 a gun the whole family can learn on, enjoy, and use. Its small size and super-light weight make it an ideal hiking gun. Its easy operation makes it useful as a defense tool for anyone struggling with injuries or strength issues. Its quality trigger, sights, and barrel make it a great way for a competitive or defensive shooter to practice their skills on a budget. Moving back to a striker-fired centerfire gun from the P17 is easy as the operation is pretty much the same.
Personally, I have enjoyed plinking with the P17, but its real value has been delivered in the defensive gun training side of my work. New shooters who are timid about guns can begin to master the fundamentals with the P17 and not be intimidated by recoil or excessive noise (always wear ear protection while shooting, of course). One client of mine was very motivated to learn but suffers with severe arthritis that affects most tasks in life. Her hands are small, too. Prior to training on the P17, she'd basically given up on shooting. But, she is able to operate the P17 from loading the magazine, to loading/unloading/shooting, to disassembly and re-assembly. It was an inspiration to watch her gain confidence in her ability to effectively operate a handgun, and even though it's only a 22, the P17 represents her highest and best option for personal defense. Sure, the caliber leaves much to be desired, but at day's end, shot placement wins, and the P17, at least with the CCI Min-Mag ammo I use in it, is capable of delivering precision.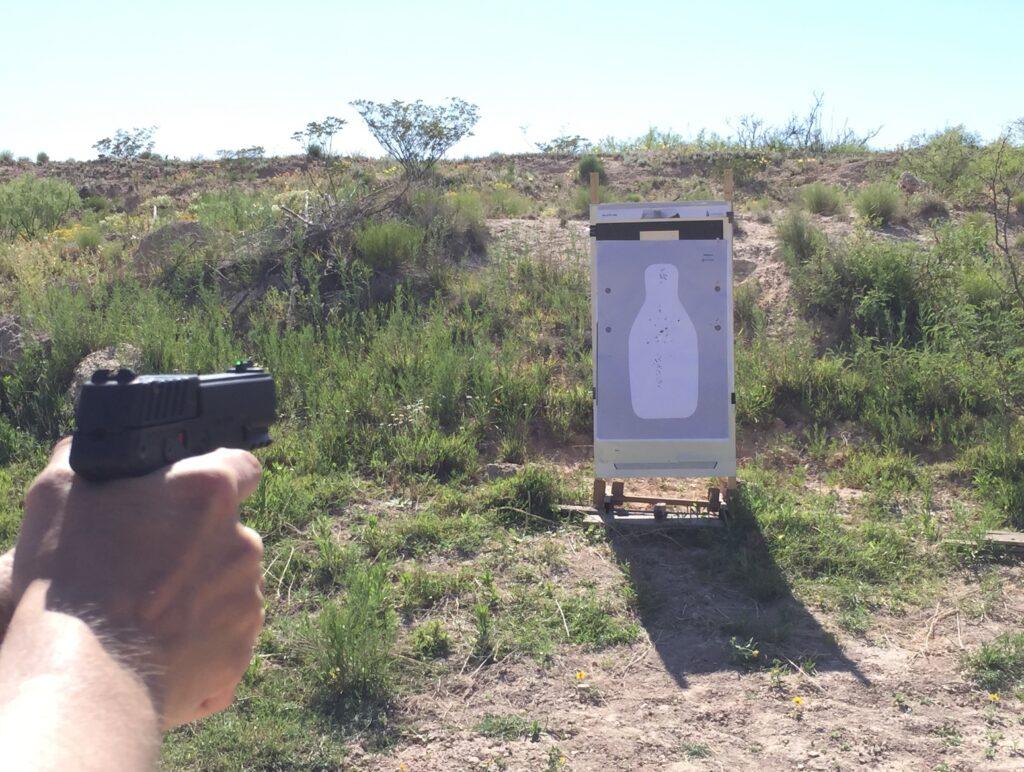 Speaking of budget, the P17 has got it going on like no other. MSRP for this gun is a mere $199! It is one of the few I know of that's still in production and regularly sells for a bit above, rather than below MSRP. That's true even for used models. As well it should be. This little gun is as fun, practical, and as well-made as a 22 handgun can be. In these days of rampant inflation, it remains a gem of a bargain. Now if some holster company would start making a custom Kydex shell for it, that'd be super, so people who really need this gun for self-protection could carry it concealed.
Specifications: Keltec P17
Caliber: 22LR
Weight, Unloaded: 0.7 pounds
Magazine: 3 included, 16-round capacity each
Overall Length: 6.7 inches
Barrel Length: 3.8 inches
Barrel Threads: ½-28 threads per inch
Overall Height: 5.3 inches
Width: 1.2 inches
Trigger Pull: 3.0 pounds
To locate a dealer near you visit www.lipseys.com/dealerfinder
About The Author
Eve is a defensive shooting and lifestyle student, practitioner, and instructor based in the American Southwest. Flanigan holds numerous NRA Instructor certifications and is licensed to instruct New Mexico's intensive Concealed Carry course. She regularly designs, conducts, and co-teaches classes on concealed carry, introduction to pistol, defensive pistol, basic rifle, last-ditch medical, and use of force for civilian students. Flanigan enjoys competing in run-and-gun biathlons that include carbine and pistol.