The Hi-Point JXP 10mm handgun is a top-performing firearm that offers a unique combination of durability, affordability, and reliability. With its 100% American parts and assembly, this handgun is a testament to the quality and craftsmanship that Hi-Point Firearms is known for, and comes in at a price point that will make it very easy for anyone to get into 10mm shooting.
One of the standout features of the Hi-Point JXP 10mm is its barrel length of 5.2 inches, which provides a good balance between accuracy and portability. The gun's weight of 49 ounces is a bit heavy, but makes it manageable, especially for a 10mm. The overall length of 8.5 inches will make this gun a little big for concealment, but to be honest, I do not think deep concealment is the purpose of this firearm.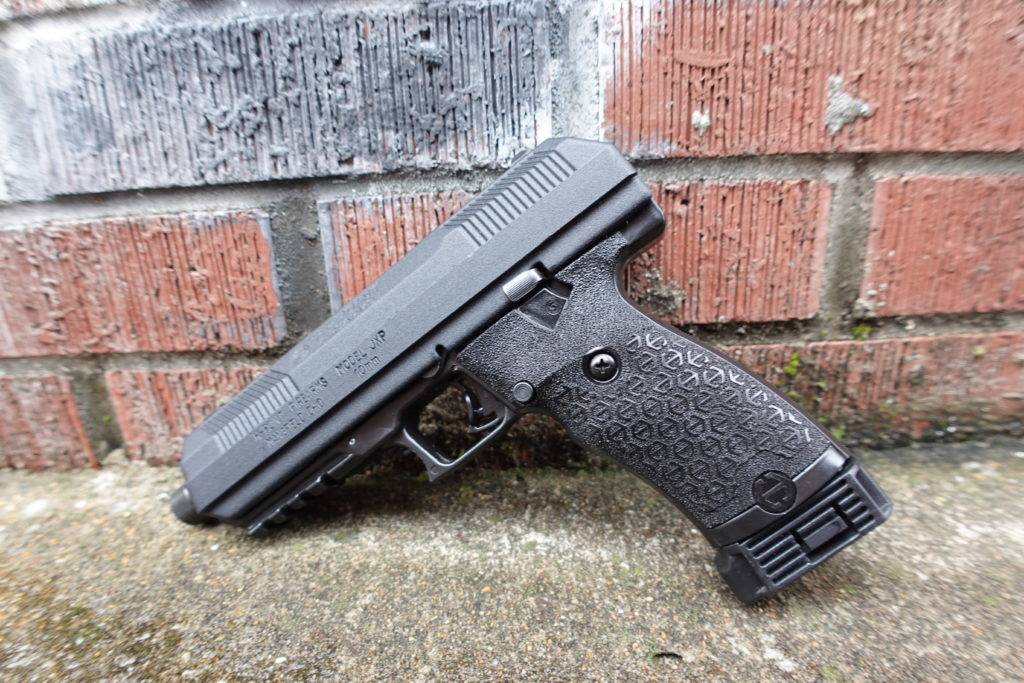 The rear sights of the Hi-Point JXP 10mm are fully adjustable and red dot ready, allowing for a wide range of customization options. Additionally, the standard 1913 accessory rail on the frame of the firearm makes it easy to add any necessary accessories. The front sights are compatible with Glock® front sights, making it even more versatile.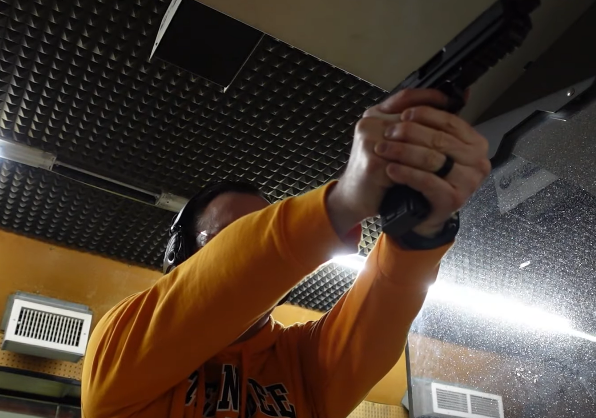 In shooting the Hi-Point, I got nice center mass groupings right out the box. I did zero sight adjustments, and in my 250 round test, I only had one failure to feed, but I honestly believe that was due to me lip wristing the handgun. The JXP is a very beefy handgun, and it does take a little practice getting used to the weight.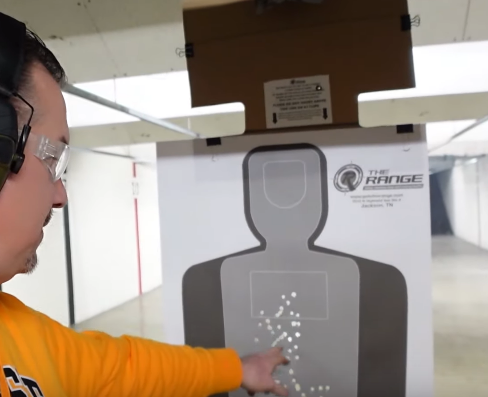 We utilized Underwood Ammunition for our testing, running both their standard range ammo and their Xtreme Defender rounds. In my opinion the Xtreme Defender rounds run as smooth as silk and seem to function better in the JXP. I don't really have an explanation as to why that is, but maybe it is due to the full 10mm load that Underwood is known for. Underwood Ammunition is a great pairing for the Hi-Point JXP.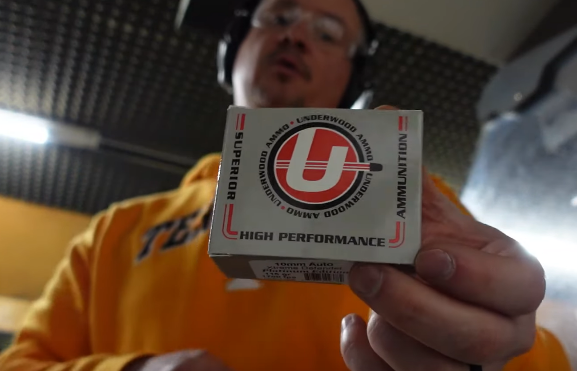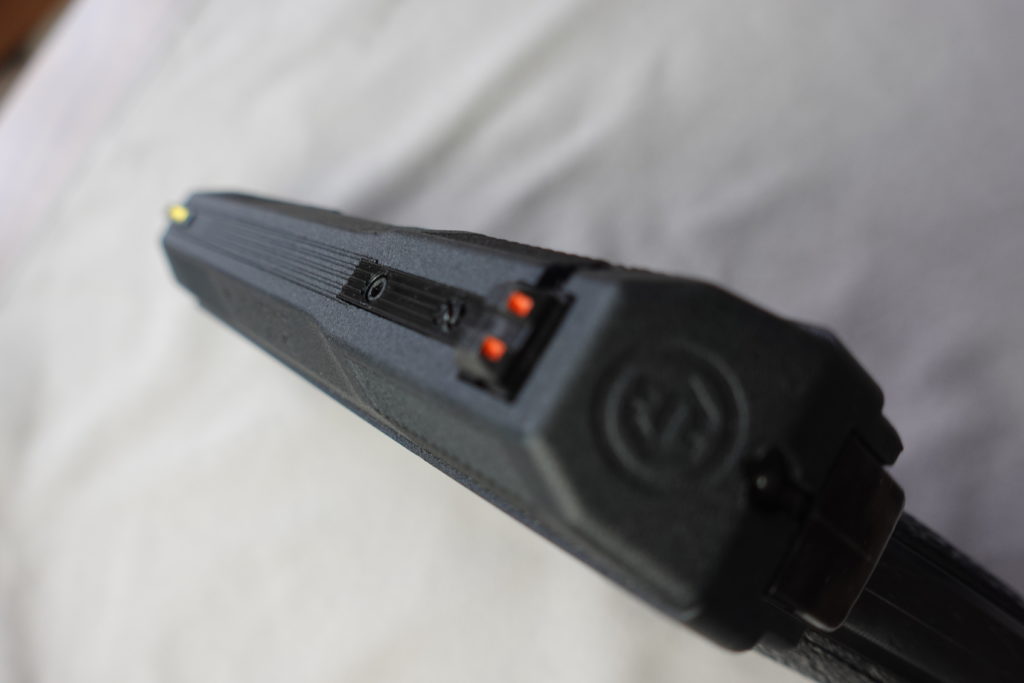 Another impressive feature of the Hi-Point JXP 10mm is its P-rated threaded .578 x 28 barrel, which is standard on all Hi-Point Firearms 10mm handguns. This allows for quick and easy installation of suppressors or other attachments. The new textured grips provides a comfortable and secure grip, while the YC9 styled slide design and serrations make it easy to operate the firearm.
The 3-dot, fully adjustable sights provide precise aim, and the 10-round magazine is interchangeable with the 1095 carbine, giving users even more options for customization. The last round lock open feature ensures that users are aware when their magazine is empty, and the magazine disconnect safety provides an added layer of security.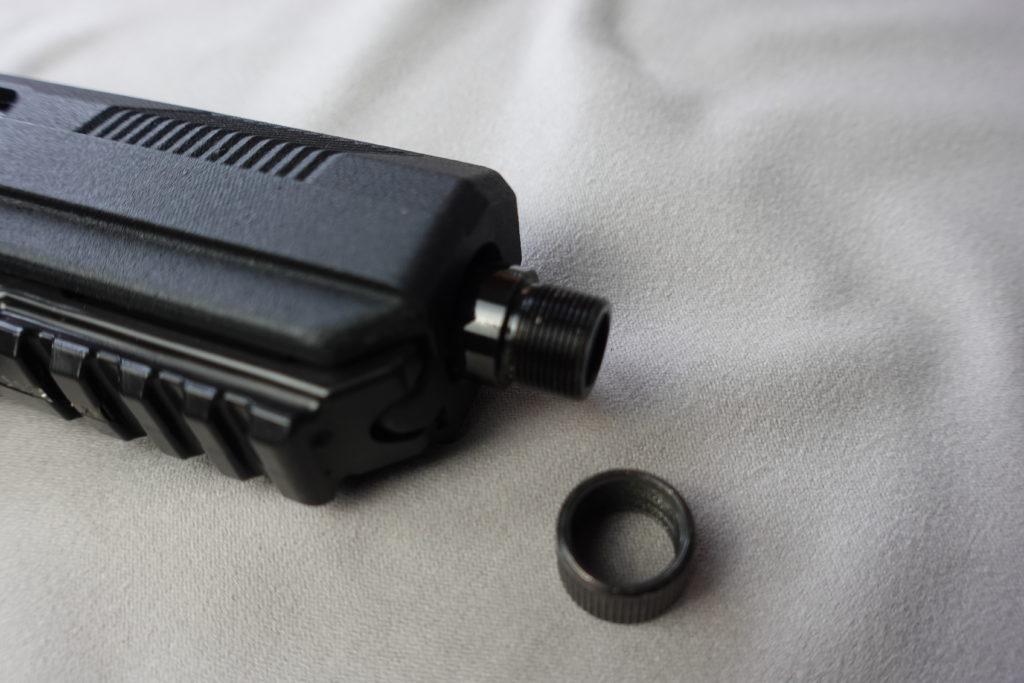 The Hi-Point JXP 10mm also features a larger thumb safety, making it easier for users to engage or disengage the safety when necessary. An operations and safety sheet is included with each firearm, providing users with the information they need to use the gun safely and effectively.
Perhaps the most notable feature of the Hi-Point JXP 10mm is its lifetime warranty. This no-questions-asked warranty covers all Hi-Point Firearms, regardless of age, wear and tear, or damage. Hi-Point's service is fast, friendly, and expertly performed, ensuring that users are never without their firearm for long. With an MSRP of $229, and this lifetime warranty, I really don't know why anyone wouldn't want to add this dandy 10mm to their collection.
The Hi-Point JXP 10mm is an American-made firearm that offers a unique combination of durability, affordability, and reliability. With its 100% American parts and assembly, adjustable and red dot-ready rear sights, standard 1913 accessory rail, and lifetime warranty, this handgun is a must-have for anyone looking for a high-performing firearm that is built to last. For me, I plan on using the JXP as a trail gun, or a cabin gun. The 10mm round makes it perfect for wild life defense or self defense, and the price point keeps it in a range to where if something were to happen to it, I won't be out a lot of money.
To find a dealer near you, visit www.lipseys.com/dealerfinder