Over the past two years, I have become increasingly intrigued with Hi-Point firearms. When they reached out to me, asking for a review of their new 30 Super Carry Carbine, I couldn't resist the temptation to give it a try.
The Hi-Point Firearms Carbine Rifle lineup are unique firearms that have been gaining popularity in recent years. These rifles are affordable, reliable, and highly customizable, making them not only a great option for shooters of all skill levels but true budget-friendly home defense options.

The Hi-Point 30 Super Carry Carbine Rifle is a blowback-operated, semi-automatic rifle that fires 30 Super Carry rounds. The 30 Super Carry cartridge was originally invented by Federal Ammunition in conjunction with Smith and Wesson for their 30 Super Carry Shield. Many will argue that 30 Super Carry is the same as 9mm, but the truth is, 30 Super Carry offers a slight advantage in ballistic gel testing and allows the user to stack more rounds in a magazine because it is much thinner than 9mm. In my opinion, the 30 Super Carry averages about 20% more magazine capacity.
This brings me to my only complaint about the Hi-Point…there isn't any additional magazine capacity as compared to the 9mm version. I'm hoping this may change down the road.
Let's dive into the basics of the Hi-Point 30 Super Carry Carbine. It has a barrel length of 16.5 inches and an overall length of 31 inches. The rifle has a black polymer stock and comes with a 10-round magazine. At 6.25 pounds, this rifle is heavier than many other rifles in its class. While this may not be an issue for some shooters, those who plan on carrying the rifle for extended periods of time may find the weight to be a disadvantage.
Another potential drawback of the Hi-Point 30 Super Carry Carbine Rifle is its magazine release. If you are a left-handed shooter, the magazine release will be in an odd position for you, so please be aware. If you are a right-handed shooter, you shouldn't have any issues at all.
The carbine is set with adjustable iron sights, but it just screams for a red dot. In our testing, we used a Viridian GDO 20 Green Dot Optic. It is a budget-friendly optic, that performed well, and I felt it was the perfect combination for the 30 Super Carry Carbine. For this style of carbine rifle, I was not trying to be a super sniper, and I felt for home defense or predator-style hunting testing at 100 yards would be plenty. Once sighted in, the Hi-Point did not disappoint. I found the carbine to be extremely accurate with almost no recoil at all.
We did our testing with the Federal 30 Super Carry and the Blazer 30 Super Carry and saw identical results on performance and accuracy. I felt the Blazer 30 Super Carry gave me a slightly better shooting experience, which was not what I expected, but any of these rounds will produce excellent results.
The Hi-Point 30 Super Carry is an extremely reliable carbine and seems to eat any ammo you put through it. This reliability is due in part to the rifle's blowback operation, which is a simple and reliable design that is easy to maintain.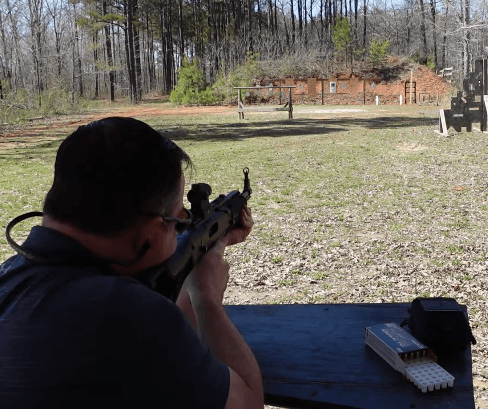 In terms of safety features, the Hi-Point 30 Super Carry Carbine Rifle has a manual thumb safety, as well as a magazine disconnect safety. The manual safety is located on the left side of the stock and is easy to operate. The magazine disconnect safety prevents the rifle from firing when the magazine is removed, which can be a useful safety feature in certain situations.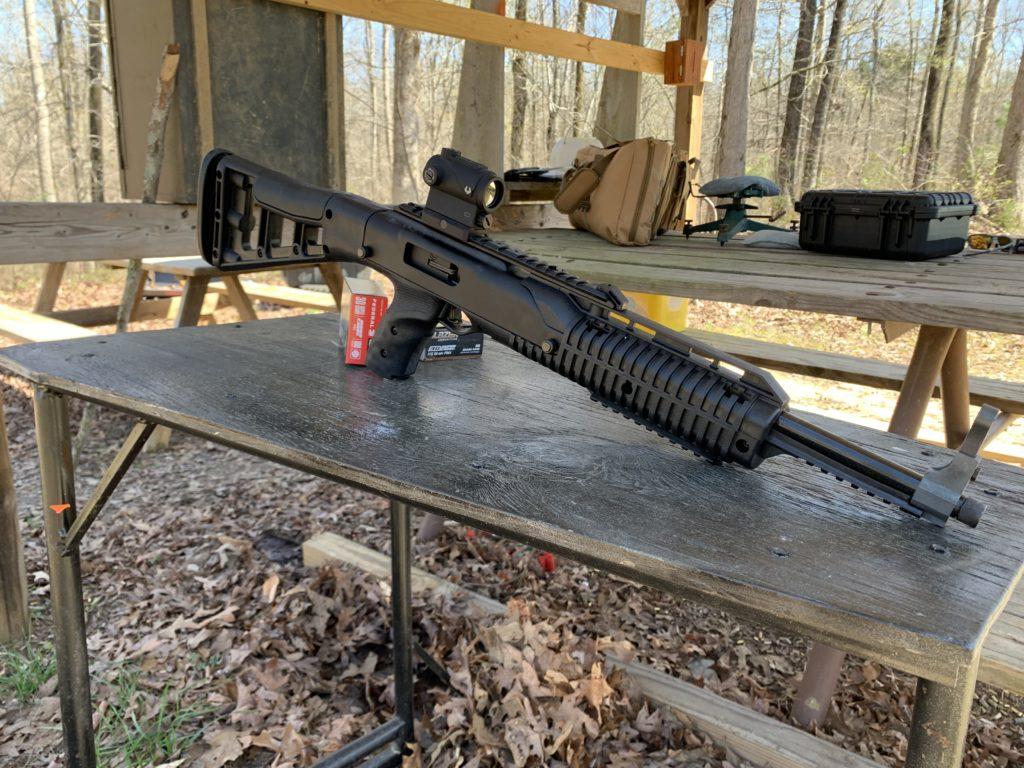 Overall, the Hi-Point 30 Super Carry Carbine Rifle is a reliable, affordable, and highly customizable firearm that is well-suited for a wide range of shooting applications. Whether you are a beginner shooter looking for your first rifle, or a seasoned shooter looking for a reliable and accurate firearm, the Hi-Point 30 Super Carry Carbine Rifle is worth considering.
If you are interested in purchasing a Hi-Point 995 Carbine Rifle, you should be able to do so from your local dealer. To locate a dealer near you visit, www.lipseys.com/dealerfinder