Henry Repeating Arms is probably best known for their quality and innovative lever action repeating rifles. But make no mistake, the "Made in America or Not Made at All" company that has been in business for 25 years is also known for other offerings.
This year, the 25th anniversary of Henry Repeating Arms, the company has thrown a new twist into the mix. New for 2023 Henry has introduced the Homesteader. This semi auto carbine in 9mm is just as handy in the truck as it is around the homestead or hunting camp.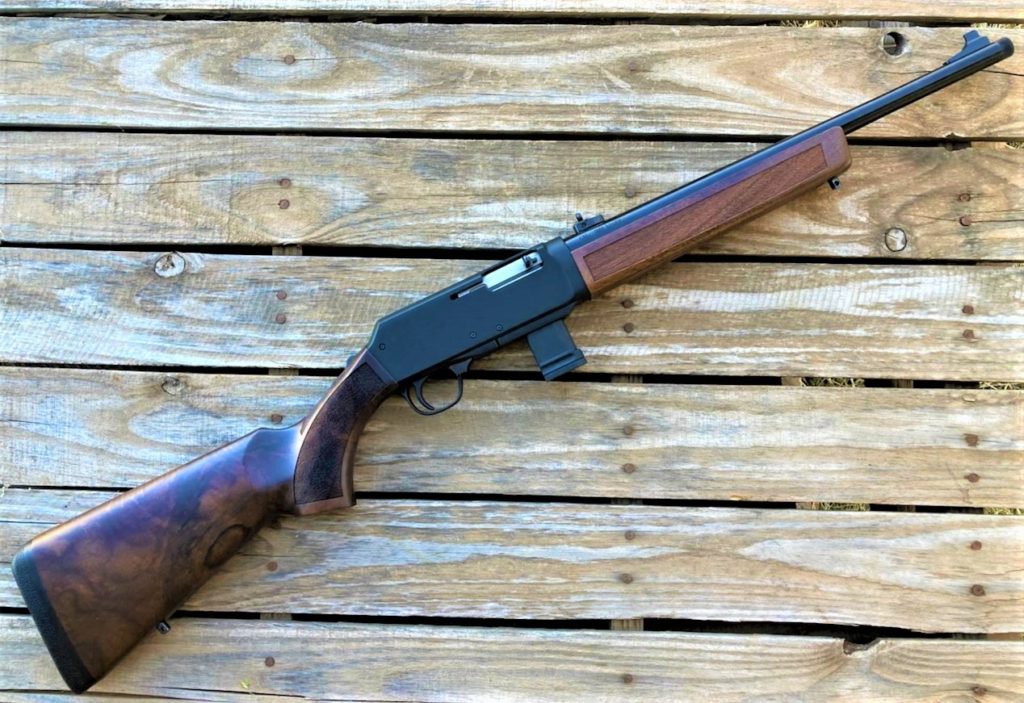 The Homesteader is a ruggedly handsome carbine that sports an American Walnut stock and aperture sights and is offered with a variety of detachable magazine preferences.
Recently I was fortunate to get my hands on the Homesteader for a solid field tryout. A quick overview of the Henry Homesteader is as follows:
The Homesteader is available in three different models to cater to your 9mm magazine preferences. A key feature is the carbines interchangeable magazine well, providing compatibility for Glock and SIG P320/M&P double stack 9mm magazines.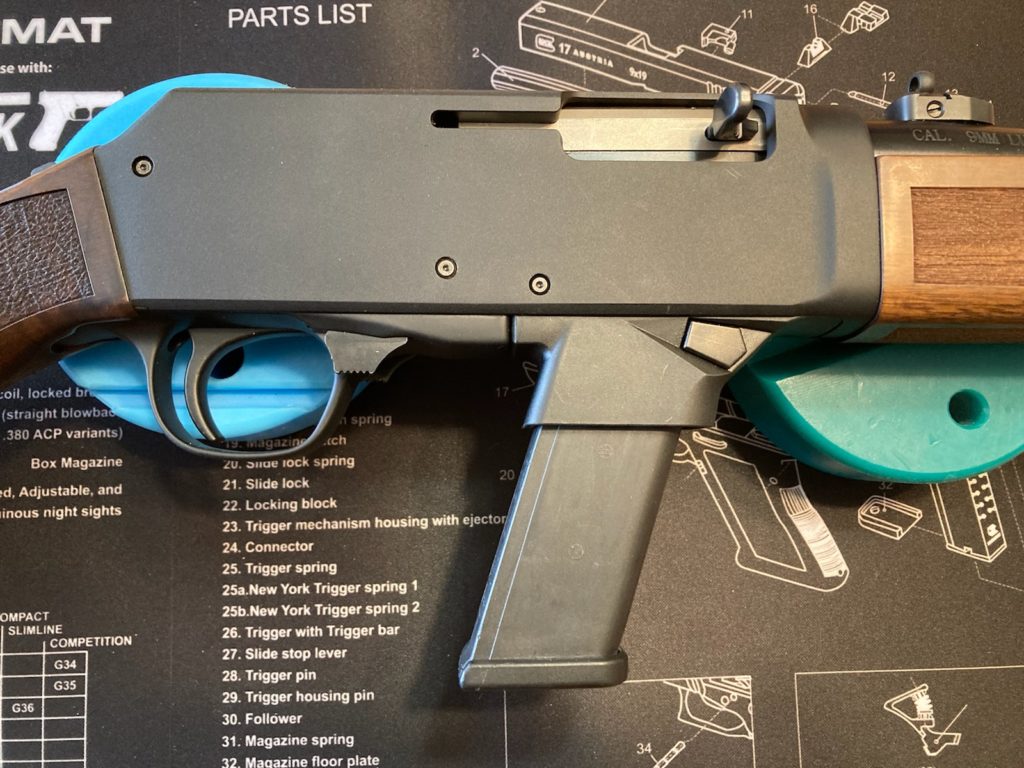 You select the model offering the magazine well preference you wish to utilize. But no matter which version you choose, Henry's own proprietary 5 and 10-round magazines are included in every box to get you up and running.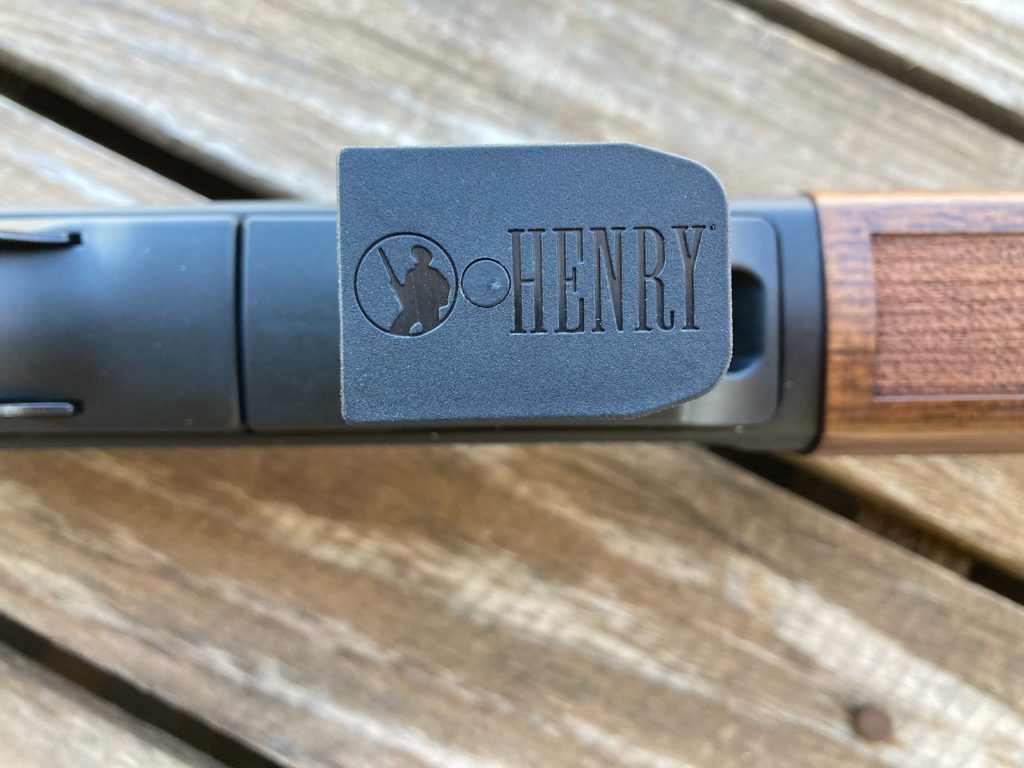 Specifications and features include:
Barrel Length, 16.37″
Barrel Type, Round Blued Steel
Rate of Twist, 1:10
Overall Length, 35.75″
Weight, 6.6 lbs.
Receiver Finish, Hard Anodized Black
Rear Sight, Adjustable Aperture
Front Sight, Screw-On Post
Capacity, 10+1 with the Proprietary Henry Magazine
Scopeability, Drilled and Tapped
Scope Mount Type, Weaver 63B
Stock Material, American Walnut
Buttplate/Pad, Rubber
Length of Pull, 14″
Safety, Top-Mounted Thumb Switch
Best Uses, Target/Hunting/Small Game
Embellishments/Extras, Swivel Studs. 5-round and 10-round Henry magazines included. Threaded Barrel (1/2×28). Ambidextrous bolt handle. Additional Henry magazines and adapters for Glock, Sig P320/M&P magazines available separately.
First Impressions of the Homesteader on the Range
Fast target acquisition is easy with an adjustable full aperture rear sight and screw-on front post sight.
A crisp trigger breaking at 3 to3.5 pounds.
If you prefer an illuminated or magnified optics, the receiver is drilled and tapped for a Weaver 63B base.
Recoil is minimal with a reciprocating mass inside the forearm, getting you back on target faster.
Homesteader's semi-automatic blowback action is as simple as it gets relying solely on the expanding gases of the cartridge to cycle the bolt.
The bolt locks back upon the magazine running dry, providing a visual and tactile indication that it's time to reload.
Accuracy is more than acceptable in part due to the longer sight radius of the 16-inch barrel. I easily placed 10 rounds inside 8-inch square off hand at 15 yards not to mention making hits on steel out to 150 yards.
Accessible controls make the Homesteader a breeze to operate as follows:
— a bolt hold-open lever that can be pressed from the right or left side of the carbine
–a top-mounted thumb safety switch
–a centrally located bottom-mounted magazine release toggle
–a bolt charging handle can easily be switched to either right or left side of the bolt.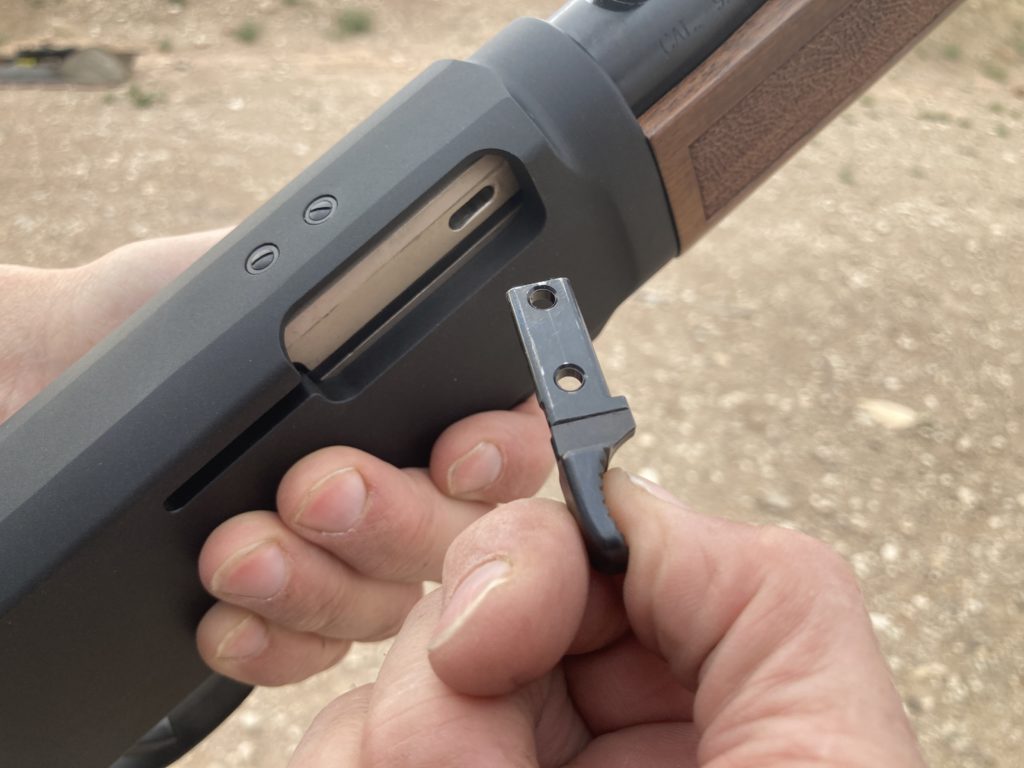 Testing was conducted with a wide variety of ammunition and weight grains to put the Homesteader through its paces. From Federal 70 grain, to 115 grain FMJ (in multiple brands), to Federal Syntech 124 grain, to Winchester Hollow Point 124 grain, to 137 grain Hornady Critical Defense.
I also tried out aluminum cased 9mm and no matter the load or configuration the Henry Homesteader digested it all with zero malfunctions.
Additionally, I ran this little carbine with both the 5 and 10 round Henry proprietary magazines and then switched out to the Glock Magazine well, running both Glock and Magpul/Glock 17 round magazines with never a hiccup.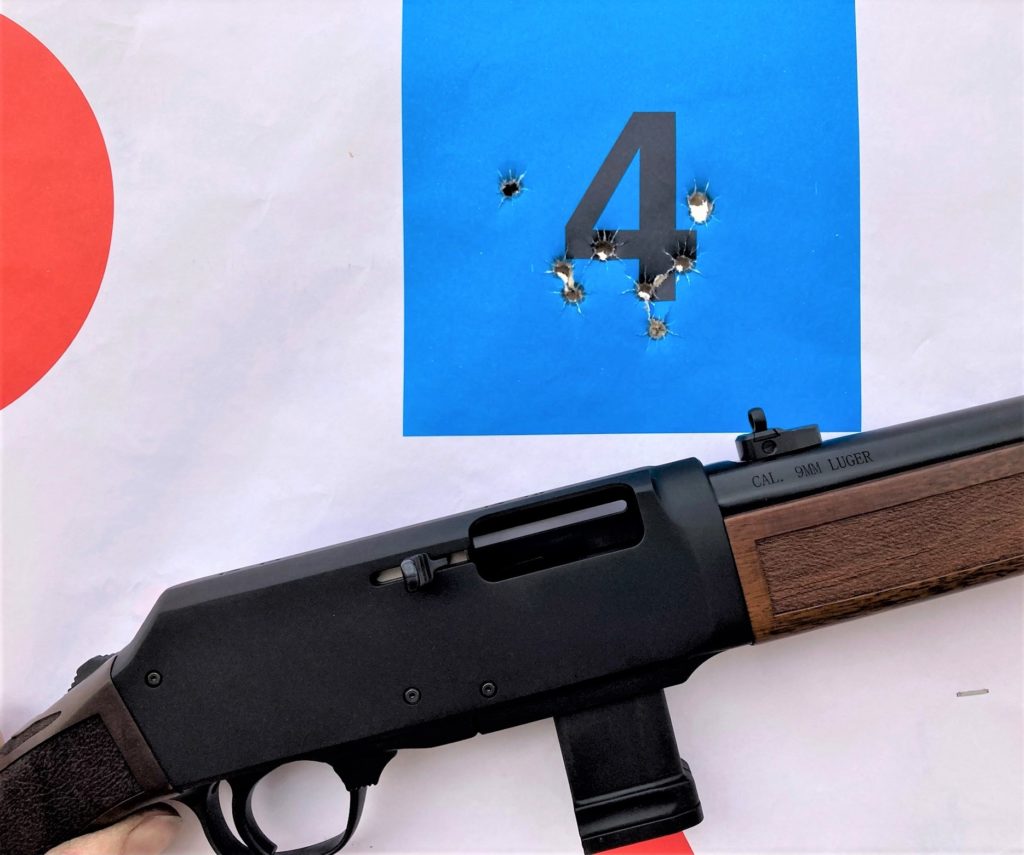 Switching out the magazine well requires taking out the three receiver pins (use a long drift punch), and then separating the receiver group from the stock. Once that is done the trigger assembly comes out and then easily remove the stock Henry mag well and replace it with the Glock, SigP320/M&P mag well as the case may be.
MSRP on the Homesteader is $928 with just the Henry Mag well. If you wish to include one of the optional mag wells MSRP is $959.
The Henry Homesteader is a great little carbine to have around the camp, farm or ranch and brings pleasure to your day of target shooting or hunting small game in the field.
To Locate a Dealer Near You, visit The Dealer Locator at www.lipseys.com/dealerfinder
ABOUT THE AUTHOR
TERRY NELSON – is a 30-year veteran of law enforcement with police and sheriff agencies, including SWAT and sniper roles, and has served as a state game warden. Nelson also served seven years with New Mexico State Guard. A lifelong hunter, guide, tracker and firearms enthusiast, Terry is sought for training in multiple disciplines by both civilian and police-serving agencies and companies. Nelson also holds a Basic Tac Med instructor certification from Federal Law Enforcement Training Center.