Henry Repeating Arms is always on the leading edge of firearms development and manufacturing. Most folks think of Henry and picture a really nice western style lever gun of days gone by. I am no different. So when I learned of the Henry Long Ranger series being offered in 6.5 Creedmoor lever gun, I was a bit surprised.
Henry introduced its Long Ranger line of lever guns in 2017, and it was an immediate success. The first caliber offerings were in .223 Remington, .243 Winchester, and .308 Winchester, typical calibers one might expect in a modern-day, lever action hunting rifle. But with the name "Long Ranger," there was still room to make the jump to a chambering more in line with its name. In late 2018 Henry did just that and along came the first 6.5 Creedmoor Long Ranger.
Fast forward to this year and I was fortunate to get a Henry Long Ranger, chambered in 6.5 Creedmoor, in my hands for a tryout. Initially I was more than content to enjoy the iron sights that are optional on this rifle. But then I began seeing a possible hunting opportunity develop and decided to mount the Riton 1 Primal 3-9×40 scope atop the Henry Long Ranger.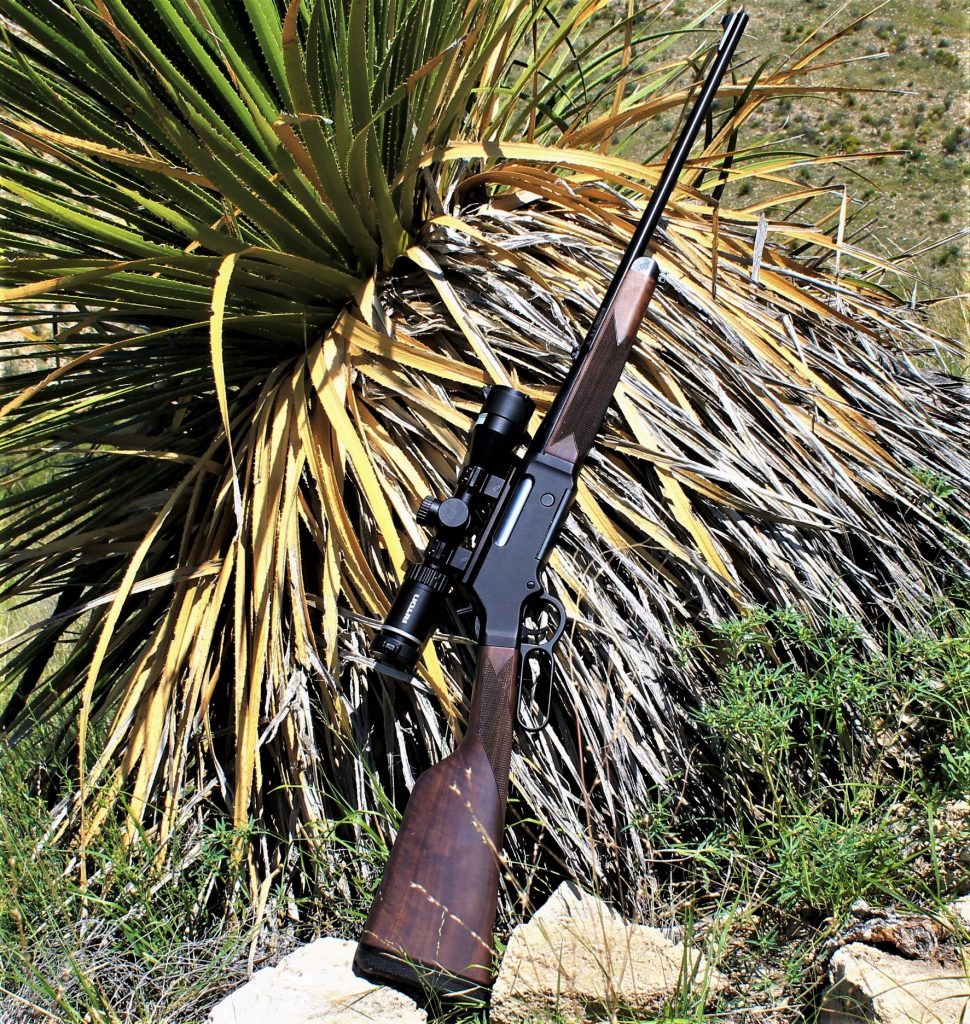 Although Riton offers Primal model optics in greater magnification, I elected the smaller scope in part to enjoy a more streamlined profile to the Henry Long Ranger itself. According to Riton, the "1 Primal 3-9×40 is the quintessential hunting scope, offering Riton HD glass, an integrated throw lever, and fully coated lenses." This Riton scope comes with the RAK Reticle and is designed with the hunter in mind. The hash marks in the Reticle are 2 MOA on the horizontal line and 2 MOA on the vertical line with additional 4 MOA dots. Check this video from Riton about the RAK Reticle. I found the 1 Primal to be very fast and easy to use in the field and a super value at a $249.99 price tag.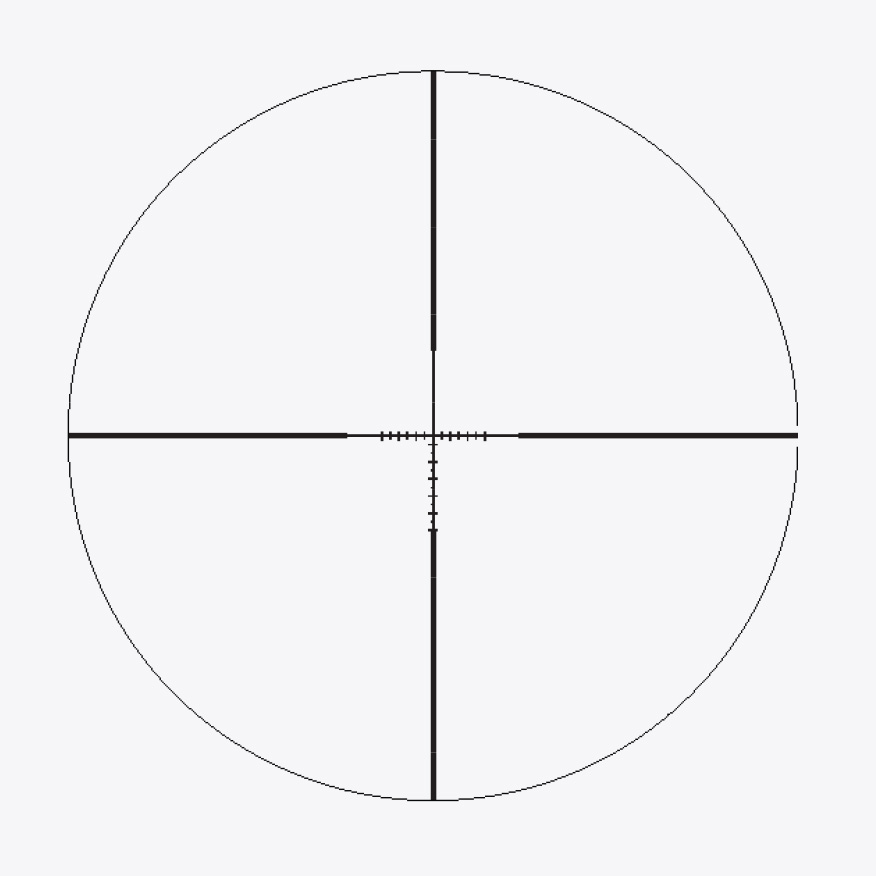 Technical Specifications of the Riton 1 Primal 3-9×40 include:
Magnification, 3-9
Tube Diameter, 1 inch
Objective Lens Diameter, 40mm
Focal Lens Position, Second Focal Plane
Lens Coating, Fully Multi-Coated, Full Wide Band, Waterproof Coated, Low Light Enhancement
Reticle, RAK
Field of View at 100 yards, 41ft-13ft
Material, 6061-T6
Eye Relief, 3.3inches/85mm
Exit Pupil, Low 10.6mm – High 3.5mm
Click Value at 100 yards, ¼ inch
Adjustment Range, 80 MOA
Mounting Length, 4.25 inches
Length, 10.75 inches
Weight, 19 ounces
Included Items, Flip Up Lens Covers, Lens Cloth, Allen Wrench
Once the Riton (using Riton's high quality medium height rings) was mounted atop the Long Ranger, utilizing a Henry Picatinny rail made just for the rifle, it was out to the range for zeroing. Fortunately, I had several options of 6.5 Creedmoor ammo to try in the Henry. I had ratholed several boxes of 6.5 Creedmoor from various manufacturers for just such an occasion, a good idea in today's hard to find ammo times. With the possibility of hunting big game looming in my mind, I selected, Federal Fusion 140 grain, soft point and Jeff Bond's American Hunter 140 grain AccuBond, the latter supplied by Lucky Gunner. As it turned out both brands of ammo performed admirably with the American Hunter just edging out the Fusion with a 1 MOA, three shot group at 100 yards. Unfortunately, I came to learn the American Hunter brand is no longer in production, but had enough on hand for hunting purposes if needed.
To date, my impression of the Long Ranger is very positive considering the pairing of the relatively new 6.5 Creedmoor cartridge in a traditional lever gun action. A few observations of the Henry thus far include the following:
Its machined and chromed steel bolt with a 6-lug rotary head is very solid and beefy, allowing for greater accuracy than you might expect in lever guns. The top is conveniently drilled and tapped for scope mounts. The side ejection from its lightweight, aerospace alloy receiver worked perfectly. On the bottom is a steel-bodied, flush-fit, detachable four-round magazine with steel floorplate. The mag is released using a blackened steel button on the right side of the receiver. All this behind a 22″ round and blued, free-floated sporter barrel. A beautiful oil-finished American Walnut stock with precise laser-cut checkering, sling swivel studs, and a solid black rubber recoil pad are all standard on the Long Ranger. While the Henry brand is often associated with eye-catching flair, this rifle is handsome in the traditional understated fashion, entirely appropriate for hunting.
Overall Specification and Features of the Henry Long Ranger in 6.5 Creedmoor:
Barrel Length, 22 inches
Barrel Type, Round Blued Steel
Rate of Twist, 1:8
Overall Length, 42.5 inches
Weight, 7 pounds
Receiver Finish, Hard Anodized Black
Rear Sight, Folding Fully Adjustable (optional)
Front Sight, Ramp with Ivory Bead (optional)
Scopeability, Drilled and Tapped (base available at www.henrypride.com)
Stock Material, American Walnut
Buttplate/Pad, Black Solid Rubber
Length of Pull, 14 inches
Safety, Transfer Bar
Extras, Sling Swivel Studs, Removeable Box Magazine (4 round with floorplate)
Additional Calibers, .223 Rem, .243 Win. .308 Win
MSRP $1,138
My intention initially for the Long Ranger was to possibly harvest an Oryx via New Mexico's "off the range" licensing system, however it was not to be. Constant monsoonal type rains and flooding that goes along with that in the New Mexico desert made accessing Oryx hunt areas dicey at best and limited my hunting to only few days. But not to worry, be on the lookout for additional testing and hunting related articles showcasing the Henry Long Ranger and the Riton 3-9×40 1 Primal hunting scope.
To date the Henry Long Ranger in 6.5 Creedmoor does not disappoint, nor does the Riton scope that sits perfectly atop this lever gun. With pronghorn, deer and barbary sheep seasons just around the corner, expect to see more reviews containing this Henry Long Ranger and the Riton 1 Primal 3-9 scope in the near future.
To locate a dealer near you visit www.lipseys.com/dealerfinder
ABOUT THE AUTHOR
TERRY NELSON – is a 30-year veteran of law enforcement with police and sheriff agencies, including SWAT and sniper roles, and has served as a state game warden. Nelson also served seven years with New Mexico State Guard. A lifelong hunter, guide, tracker and firearms enthusiast, Terry is sought for training in multiple disciplines by both civilian and police-serving agencies and companies. Nelson also holds a Basic Tac Med instructor certification from Federal Law Enforcement Training Center.