There are tons of choices out there today in the 9mm realm of firearms. Big ones, small ones, super compact and sleek, and even battle ready…the 9mm handgun has become the staple for self-defense. The American Tactical FXS 9mm handgun, part of the FXS-9 series is imported into the United States by American Tactical and is manufactured in Turkey. The FXS 9, is a semi-automatic pistol that combines excellent performance, durability, and versatility. With its striker-fired action, 10+1 capacity, and wide range of features, this pistol is designed to meet the needs of both recreational shooters and self-defense enthusiasts.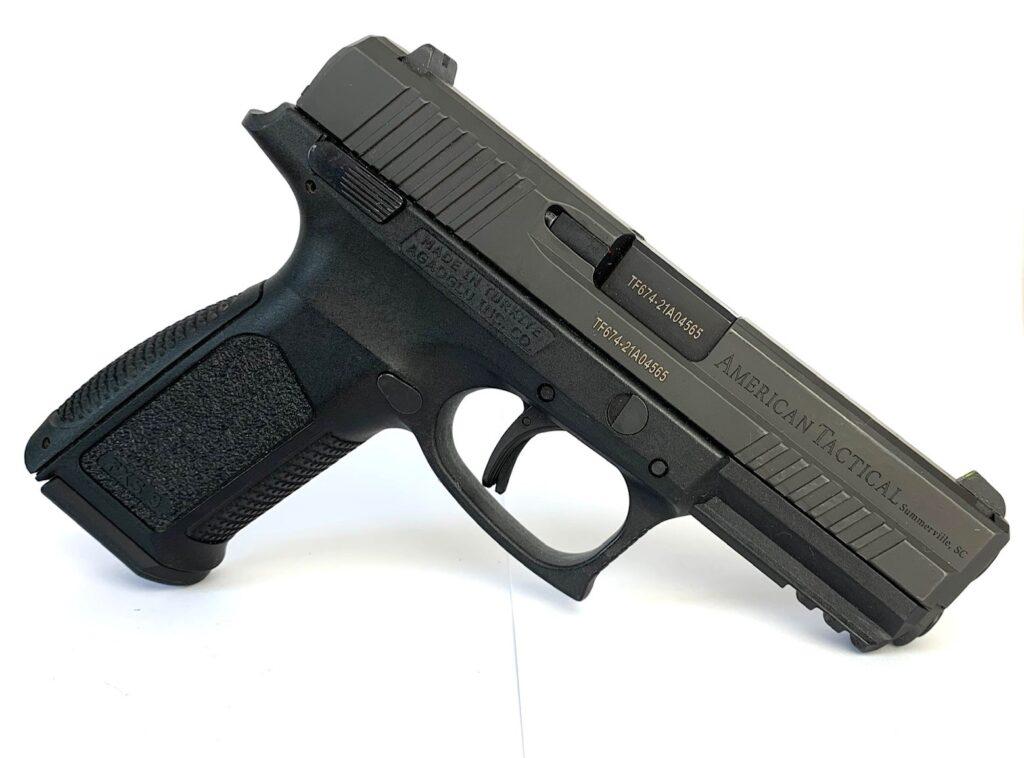 I think you will see from this article why we are so excited about what this handgun brings to the table, especially for a price point under $350 MSRP.
First, let's take a look at the overall feel of the firearm. The FXS-9 model boasts a sleek and ergonomic design that has a comfortable and secure grip. The gun feels great in the hand…especially if you have large hands. The polymer frame, coupled with black polymer stock/grips, not only adds to the pistol's lightweight construction but also enhances its durability. Weighing in at 26.5 ounces, the FXS 9mm strikes a balance between the manageable weight and solid construction, making it suitable for extended-range sessions or carrying for personal protection.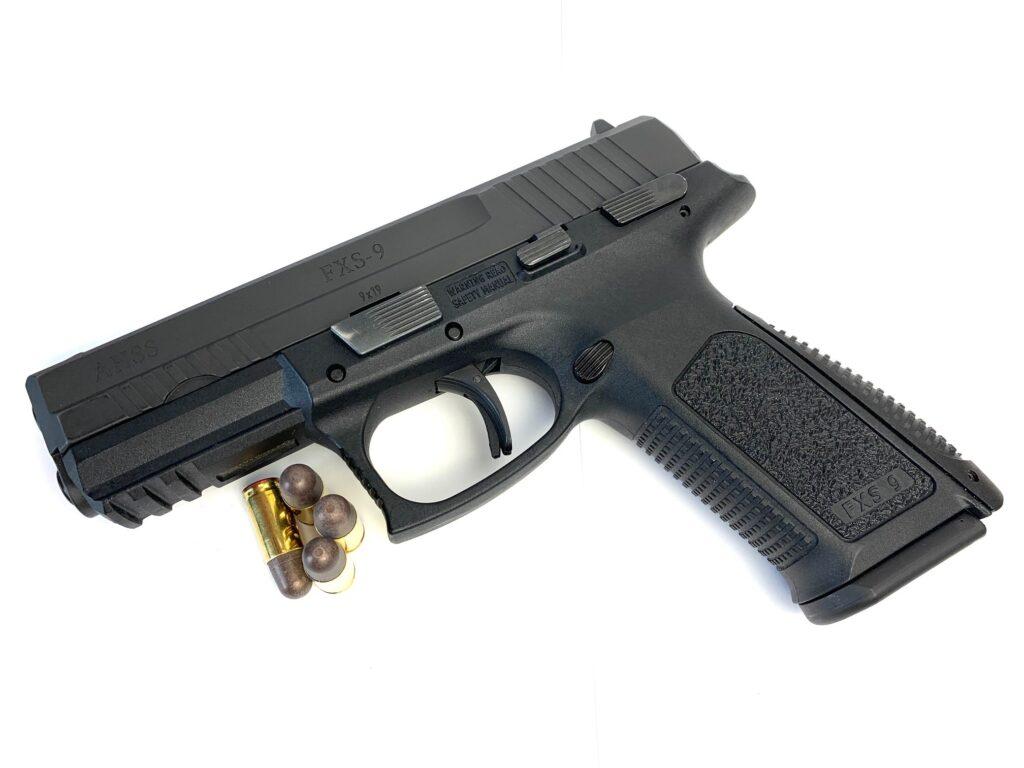 As we have stated, the gun is chambered in 9mm, and can eat just about any brand or type of 9mm ammo you want to run through it. The FXS 9 delivers a combination of manageable recoil and effective stopping power. The pistol comes with a single 10-round magazine, and it is worth noting that it accepts CZ-75 magazines, expanding the options for those who already own firearms compatible with this type of magazine.
The FXS 9 has a 4.1-inch barrel and is fitted with 3-dot sights, offering a clear sight picture, and facilitating quick and accurate target acquisition. I am personally attracted to large front sights, and while the FXS 9 can be used with a red dot optic, I like the handgun for concealed carry just as it comes out of the box.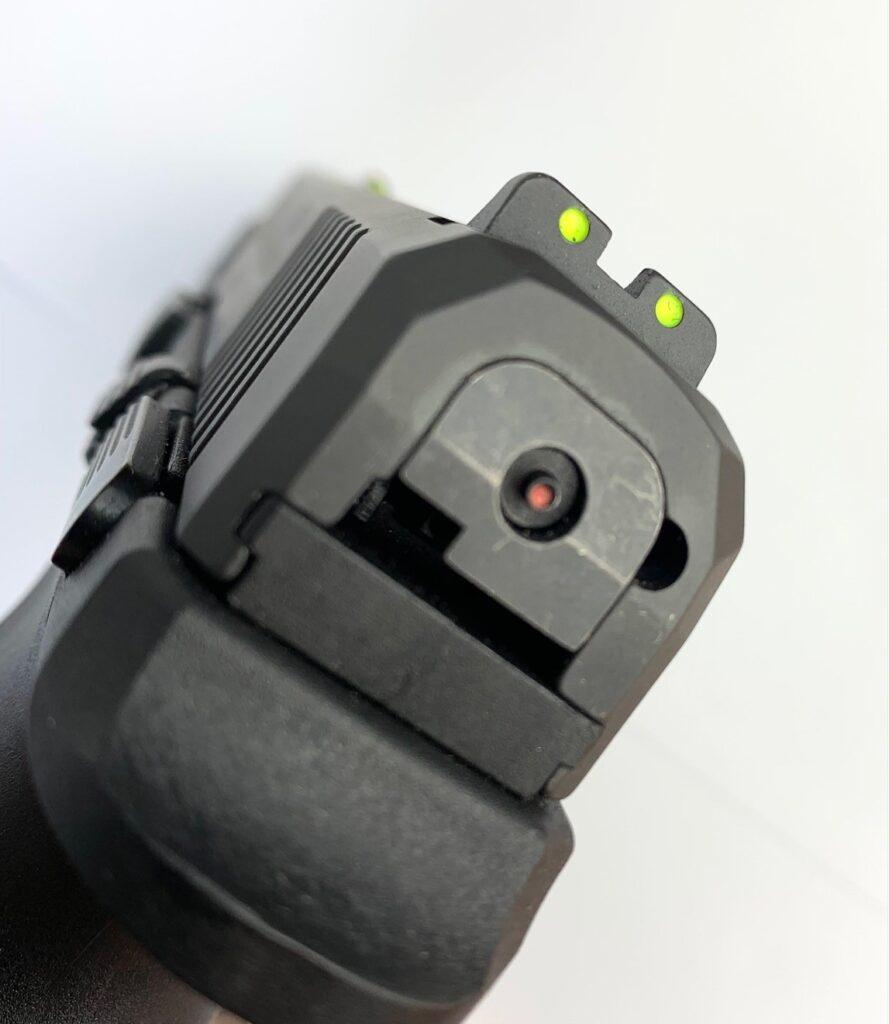 A lot of firearms in the class, do not typically have a lot of manual safety options; however, the FXS 9mm incorporates several safety features, prioritizing user protection. The striker block and drop safety mechanisms prevent accidental discharges, providing peace of mind to the user. Additionally, the pistol features a loaded chamber indicator, allowing shooters to quickly determine if a round is chambered without the need to manually inspect the firearm.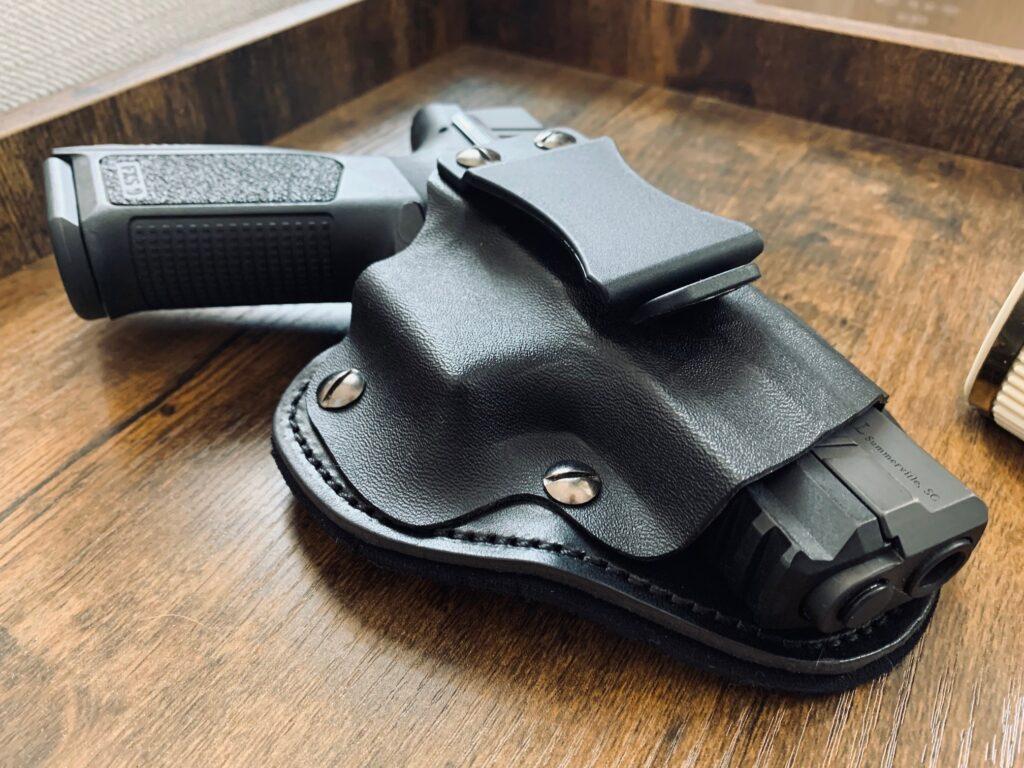 One notable feature of the FXS 9mm is the inclusion of a light rail, which provides the option to attach various accessories such as tactical lights or lasers. This adds versatility to the pistol, allowing users to adapt it to different scenarios and environments. Whether for home defense or low-light shooting situations, the ability to mount a light enhances target acquisition and ensures better visibility.
Range Time
The FXS 9mm is a shooter, no doubt about it. We ran 200 rounds of Blazer 9mm ammo in our testing and found the FXS 9 to deliver solid groupings at 10, 15 and 20 yards. The firearm is well-balanced and has very little recoil for its weight. I'm honestly impressed that the Turks can produce a handgun of this quality. The FXS 9mm handgun delivers impressive performance and reliability. With its striker-fired action, the pistol offers a consistent trigger pull and a short reset, allowing for faster follow-up shots and improved accuracy. I was able to get on target quickly and have very steady groupings.
The American Tactical FXS 9mm handgun is a reliable and versatile choice for those seeking a reliable self-defense firearm. With its striker-fired action, ergonomic design, and compatibility with CZ-75 magazines, this pistol caters to the needs of a wide range of shooters. In this price range, you will not be disappointed in what American Tactical is bringing to the market. The FXS 9 is a winner and can be considered a "best buy" in my opinion.